Vermicelli Kunafa Recipe
Research Content
Vermicelli Kunafa Recipe one of the most refined and famous Tukish Recipe. Eid Special Recipe,try this Tukish Kunefe Recipe and share your thoughts with us.
Ingredients of sugar syrup:
DIRECTIONS
If you are looking for some delicious recipes which are easy to make then look no further. SooperChef gives you a variety of recipes with easy step by step procedures which makes it easy to follow. Tried and tested recipes which every foodie will love to try.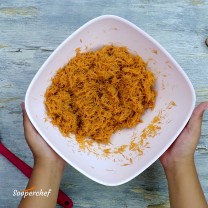 1 .
Take vermicelli in a bowl and roughly cut them. Pour melted butter and mix well with your hands.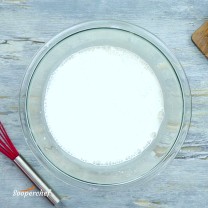 2 .
In a separate bowl mix milk, cream, sugar, cornstarch well.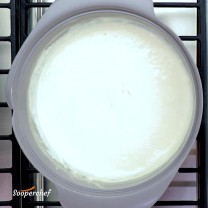 3 .
Turn on the flame and boil the liquid, cook on low flame until gets thick. Add rose water, mix it well and turn off the flame. Add mozzarella cheese and cottage cheese in it and mix it well.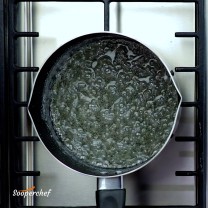 4 .
In a pan add water, sugar and cook until sugar gets dissolved. Cook it until thicken and keep on stirring. When syrup is ready add lemon juice in it.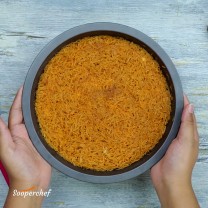 5 .
Now make a base with half of the vermicelli in a dish, press it to level the dough well. Pour the cheese mixture on the top and level it with a spoon. Cover it with the other half of the vermicelli and brush with a melted butter.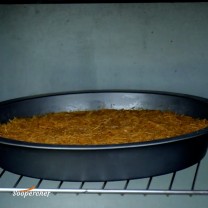 6 .
Put the dish in a preheated oven at 200 degree for about half an hour. It's ready when kunafa is golden and crunchy in the surface.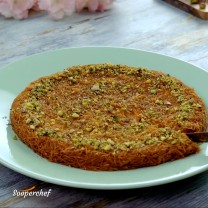 7 .
Evenly pour the syrup over the kunafa as soon as it comes out of the oven. Garnish with chopped pistachio and your kunafa is ready to serve.
DIRECTIONS
اگر آپ مزیدار اور آسان ریسپیز ڈھونڈ رہے ہیں تو آپ کو کہیں اور جانے کی ضرورت نہیں۔ سوپر شیف آپ کو مختلف اور آسان ریسپیز فراہم کرتا ہے جو کہ باآسانی بنائی جا سکتی ہیں۔ آزمودہ ریسپیز جو کہ ہر کھانے والے کی پسند بنے۔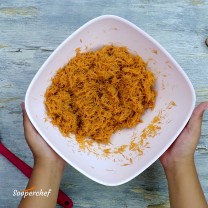 1 .
ایک باؤل میں سویاں توڑ لیں اور اس پر مکھن ڈال کر اچھی طرح مکس کرلیں۔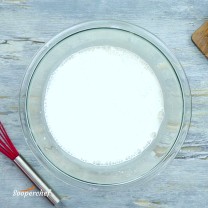 2 .
اب ایک دوسرے باؤل میں دودھ، کریم، چینی اور کارن سٹارچ ڈال کر اچھی طرح مکس کرلیں۔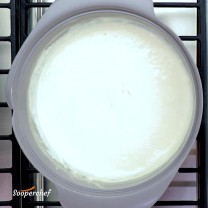 3 .
پھر چولہا بند کر کے مکسچر کو ابال لیں اور گاڑھا ہونے تک پکائیں۔اب اس میں موزریلا چیز، کوٹیج چیز ڈال کراچھی طرح مکس کریں۔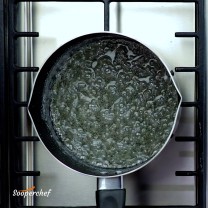 4 .
پھر ایک پین میں چینی ڈال کر اچھی طرح حل ہونے تک پکائیں۔جب شوگر سیرپ بن جائے تو اس میں لیموں کا رس ڈالیں۔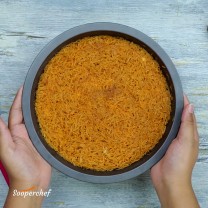 5 .
اب ایک ڈِش میں آدھی سویوں کی تہہ لگا لیں اور اچھی طرح برابر کر کے دبا دیں۔پھر اس پر چیز مکسچر ڈال کر چمچ سے برابر کر لیں۔اب اس پر باقی بچی ہوئی سویاں رکھیں اور مکھن کے ساتھ بر ش کریں۔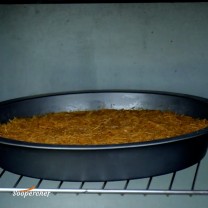 6 .
پھر پہلے سے گرم اوون میں ڈِش کو دو سو ڈگری کے ٹمپریچر پر آدھے گھنٹے کے لئے رکھیں۔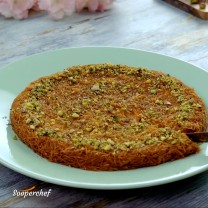 7 .
جب کنافہ گولڈن ہوجائے تو کنافہ تیار ہے۔چوپڈ پستہ کے ساتھ گارنش کر کے سرو کریں۔