Chocolate Brownie Dessert Recipe by SooperChef
Chocolate Brownie Dessert Recipe by SooperChef
Indulge your sweet tooth with the ultimate Chocolate Brownie Delight! Dive into a world of rich, fudgy goodness with this irresistible recipe that will satisfy your dessert cravings. Watch, bake, and treat yourself to a slice of pure chocolate bliss.
Ingredients
Ingredients for Brownie
DIRECTIONS
If you are looking for some delicious recipes which are easy to make then look no further. SooperChef gives you a variety of recipes with easy step by step procedures which makes it easy to follow. Tried and tested recipes which every foodie will love to try.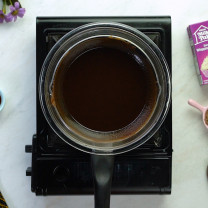 1 .
In a bowl add dark chocolate, butter, and sugar and melt it in double boiler until chocolate melts. Mix it well.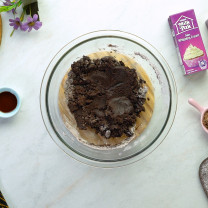 2 .
Now in the same bowl of prepared chocolate mixture add flour, cocoa powder, and baking powder and mix it well.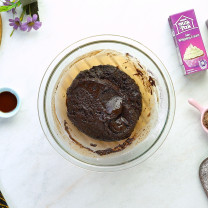 3 .
Add NESTLÉ MILKPAK Full Cream Milk, and vanilla essence and mix it again.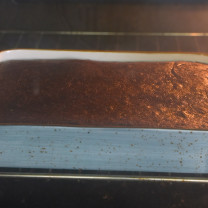 4 .
Transfer the mixture to a greased baking mold lined with butter paper and bake in a preheated oven at 180°C 15-20 mins. Take it out of the oven and set aside. Let it cool at room temperature.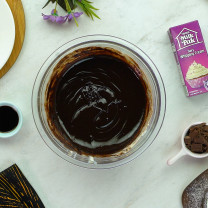 5 .
In a bowl add dark chocolate, NESTLÉ MILKPAK Full Cream Milk, and microwave it for a minute. Mix it well until the chocolate melts. Set aside.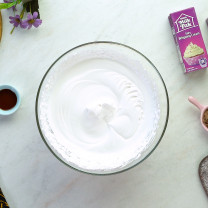 6 .
In a bowl add NESTLÉ MILKPAK Whipping Cream and beat until fluffy and stiff peaks form. Note: Chill the cream overnight in the fridge and whip it with an electric beater.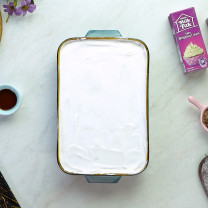 7 .
Spread the whipping cream on the prepared brownie and refrigerate it for half an hour.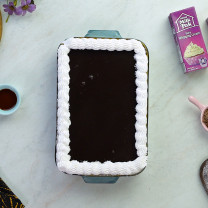 8 .
Now pour prepared chocolate ganache on top, and decorate the dessert by piping out whipped cream on the sides of the dessert.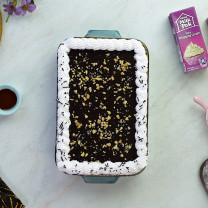 9 .
Your Brownie Dessert is ready. Add chopped walnuts and sprinkles on top and serve.
DIRECTIONS
اگر آپ مزیدار اور آسان ریسپیز ڈھونڈ رہے ہیں تو آپ کو کہیں اور جانے کی ضرورت نہیں۔ سوپر شیف آپ کو مختلف اور آسان ریسپیز فراہم کرتا ہے جو کہ باآسانی بنائی جا سکتی ہیں۔ آزمودہ ریسپیز جو کہ ہر کھانے والے کی پسند بنے۔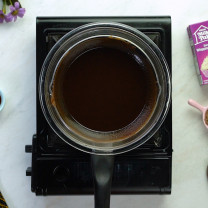 1 .
براؤنیبنانے کے لیے ایک باؤل میں ڈارک چاکلیٹ، مکھن، اور چینی ڈال کراسے ڈبل بوائلر میں پگھلائیں یہاں تک کہ چاکلیٹ پگھل جائے پھر اسے اچھی طرح مکس کریں۔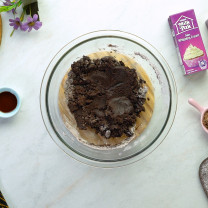 2 .
اب اسی تیارچاکلیٹ مکسچر میں میدہ، کوکو پاؤڈر اور بیکنگ پاؤڈر ڈال کر اچھی طرح مکس کریں۔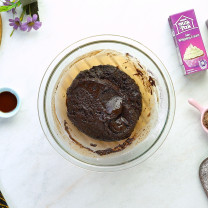 3 .
پھر اس میں نیسلے ملک پیک فل کریم دودھ، اور ونیلا ایسنس ڈال کردوبارہ مکس کریں۔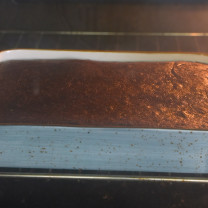 4 .
اب ایک بٹر پیپر پر مکھن لگا کر سانچے میں رکھیں پھر اس پر تیارمکسچر ڈال کر پہلے سے گرم اوون میں ایک سو اسی ڈگری پر پندرہ سے بیس منٹ پر بیک کریں۔پھر اسے نکال کر کمرے کے درجہ حرارت پر ٹھنڈا ہونے دیں۔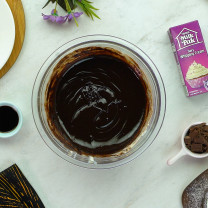 5 .
چاکلیٹ گیناش بنانے کےلیے ایک باؤل میں ڈارک چاکلیٹاورنیسلے ملک پیک فل کریم ملک ڈالیں ایک منٹ کے لیے مائیکروویو میں رکھیں پھر اسے اچھی طرح مکس کریں۔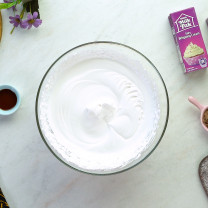 6 .
اسیمبلنگ کے لئے ایک باول میں نیسلے ملک پیک ڈیری کریم ڈال کر اس وقت تک بیٹ کریں جب تک وپڈ نہ ہوجائے۔ نوٹ: کریم کو رات بھر فریج میں ٹھنڈا کریں اور اسے الیکٹرک بیٹر بیٹ کریں۔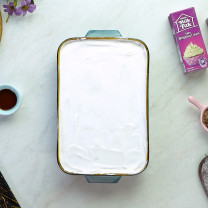 7 .
اب تیار براؤنی پر وہپنگ کریم پھیلائیں اور آدھے گھنٹے کے لیے فریج میں ر کھ دیں۔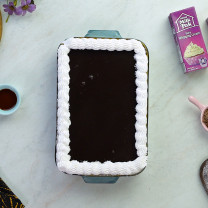 8 .
پھر اس کے اوپر تیار چاکلیٹ گیناش ڈالیں اور اس کے اطراف کو وپڈ کریم سے سجا دیں۔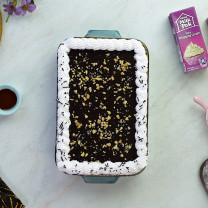 9 .
براؤنی ڈیزرٹ تیار ہے اسے اخروٹ اورسپرینکل سے گارنش کریں۔