Bread Chicken Pockets Recipe
Bread Chicken Pockets Recipe
Chicken Filled Bread Pockets is a perfect go-to snack to prepare for iftar and tea-time. Delicious and cheesy chicken-filled Bread Pockets served with sweet and tangy sauce are all you need to treat your taste buds. Try out these Bread Chicken Pockets and let us know how they turned out.

Ingredients
Ingredients for Chicken Filling:
Ingredients for Batter:
Ingredients for Assembling:
Ingredients for Ketchup Mustard Dip:
DIRECTIONS
If you are looking for some delicious recipes which are easy to make then look no further. SooperChef gives you a variety of recipes with easy step by step procedures which makes it easy to follow. Tried and tested recipes which every foodie will love to try.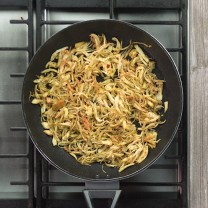 1 .
In a pan heat oil and add chicken. Cook for 1-2 minutes. Now add chili sauce, soy sauce, red chili flakes, black pepper powder and cook for 2 minutes.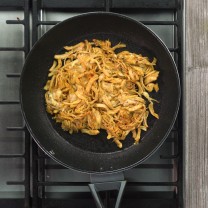 2 .
Add ketchup, mozzarella cheese and cook until cheese melts. Your chicken filling is ready.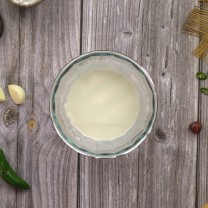 3 .
In a bowl add flour and water. Mix it well and your batter is ready.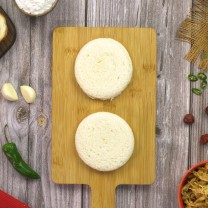 4 .
Take 2 bread slices, cut them round cutter and set aside.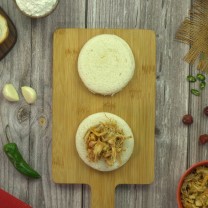 5 .
Place the chicken filling on round bread slice.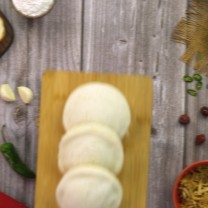 6 .
Brush the prepared batter on sides of slice, place another round bread slice on top and press from sides to combine the edges.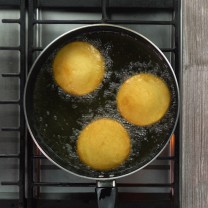 7 .
In a pot heat oil and add prepared bread chicken pockets. Deep fry until golden brown in color.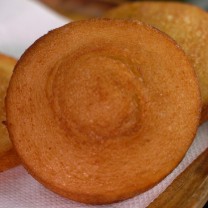 8 .
Your Bread Chicken Pockets are ready.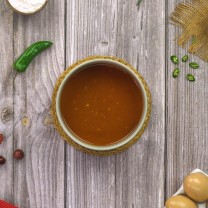 9 .
In a bowl add ketchup, mustard paste, soy sauce, garlic, vinegar, black pepper powder and mix well. Your Ketchup Mustard Sauce is ready.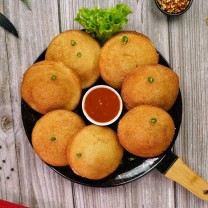 10 .
Serve with Bread Chicken Pockets and enjoy.
DIRECTIONS
اگر آپ مزیدار اور آسان ریسپیز ڈھونڈ رہے ہیں تو آپ کو کہیں اور جانے کی ضرورت نہیں۔ سوپر شیف آپ کو مختلف اور آسان ریسپیز فراہم کرتا ہے جو کہ باآسانی بنائی جا سکتی ہیں۔ آزمودہ ریسپیز جو کہ ہر کھانے والے کی پسند بنے۔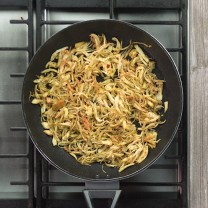 1 .
چکن فلنگ بنانے کے لئے ایک پین میں تیل گرم کریں اور چکن ڈال کرایک سے دو منٹ تک پکائیں۔ اب اس میں چلی سوس، سویا ساس، رکٹی سرخ مرچیں اور کالی مرچ پاؤڈر ڈال کر دو منٹ تک پکائیں۔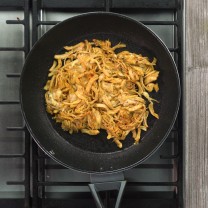 2 .
اب اس میں کیچپ، موزریلا چیزڈال کرچیز پگھلنے تک پکائیں۔ چکن فلنگ تیار ہے۔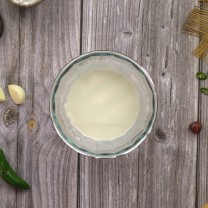 3 .
بیٹربنانے کے لئے ایک برتن میں میدہ اور پانی ڈال کر اچھی طرح مکس کر لیں، بیٹر تیار ہے۔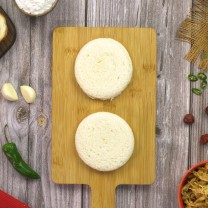 4 .
اسمبلنگ کے لئے دو بریڈ سلائس لے کر ان کو گول کٹر کی مدد سے کاٹ لیں اور سائیڈ پر رکھ دیں۔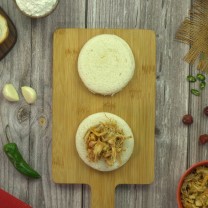 5 .
اب گول کٹے بریڈ سلائس پر چکن فلنگ رکھیں۔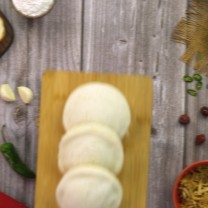 6 .
پھر بریڈ کے کناروں پر تیار کئے ہوئے بیٹر سے بر ش کریں اور دوسرا بریڈ سلائس رکھ کر کناروں کو بند کردیں۔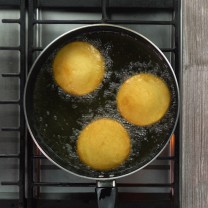 7 .
اب ایک پین میں کھانے کا تیل گرم کرکے اس میں برید چکن پوکٹس کو گولڈن براؤن ہونے تک فرائی کر لیں۔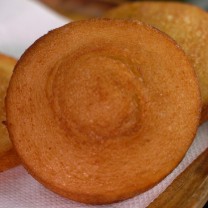 8 .
چکن بریڈ پوکٹس تیار ہیں۔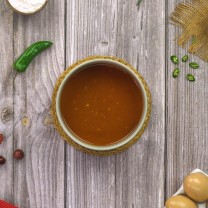 9 .
کیچپ مسٹرڈ سوس بنانے کے لئے ایک برتن میں کیچپ، مسٹرڈ پیسٹ، سویا ساس، لہسن، سرکہ اور کالی مرچ پاؤڈر ڈال کر اچھی طرح مکس کریں۔ کیچپ مسٹرڈ سوس تیار ہے۔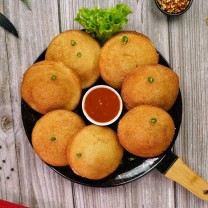 10 .
بریڈ چکن پاکٹس کے ساتھ سرو کریں۔