Mutton Nihari Recipe
Presenting you Bakra Eid Special, Mutton Nihari Recipe, a traditional must have recipe in Eid Dawat menu. This delicious in taste and easy to make Mutton Nihari will double the joy of your Eid Feast. Try out this Mutton Nihari Recipe today and share your feedback with us.

DIRECTIONS
If you are looking for some delicious recipes which are easy to make then look no further. SooperChef gives you a variety of recipes with easy step by step procedures which makes it easy to follow. Tried and tested recipes which every foodie will love to try.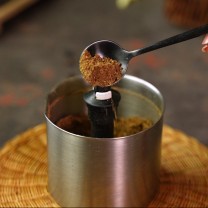 1 .
In a pulse machine add white cumin seeds, long pepper, black peppercorns, cloves, fennel seeds, coriander seeds, green cardamom, nutmeg, mace, star anise, dry ginger, black cumin seeds, cinnamon stick, black cardamom and grind into fine powder.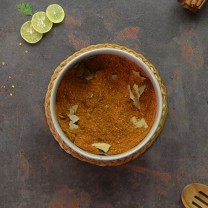 2 .
In a bowl add the prepared powder, salt, red chili powder, turmeric, bay leaves. Mix well. Nihari Masala is prepared.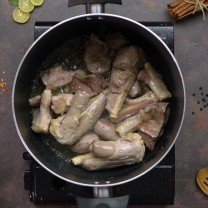 3 .
In a pot heat oil and add mutton shank and cook until color changes. Now add ginger garlic paste and cook for 2 minutes.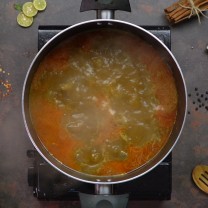 4 .
Now add nihari masala and water. Cook until oil separates. Add lukewarm water and bring it to boil on high flame. Simmer for 2-2.5 hours on low flame or until meat tenders.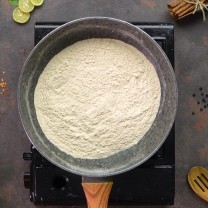 5 .
In a pan roast wheat flour on medium low heat for 1-2 minutes.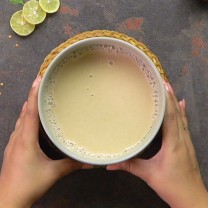 6 .
Transfer it to a bowl, add water and mix well. Wheat flour mixture is ready.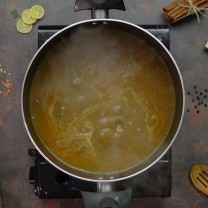 7 .
Add wheat flour mixture in nihari and cook for 10-15 mins or until gravy thickens. Set aside.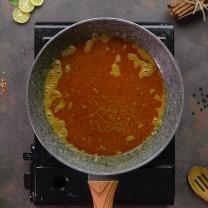 8 .
In a pan heat oil and add white cumin seeds, red chili powder, Nihari masala and cook for a minute.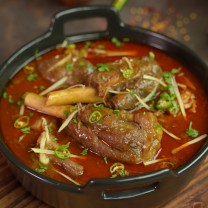 9 .
Add the prepared tarri into Nihari, garnish it with ginger, green chilies, fried onion, green coriander. Tasty Mutton Nihari is ready to serve.
DIRECTIONS
اگر آپ مزیدار اور آسان ریسپیز ڈھونڈ رہے ہیں تو آپ کو کہیں اور جانے کی ضرورت نہیں۔ سوپر شیف آپ کو مختلف اور آسان ریسپیز فراہم کرتا ہے جو کہ باآسانی بنائی جا سکتی ہیں۔ آزمودہ ریسپیز جو کہ ہر کھانے والے کی پسند بنے۔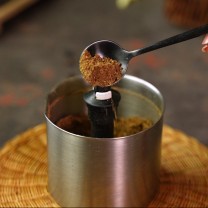 1 .
نہاری مصالحہ بنانے کے لیے ایک گرینڈر میں سفید ذیرہ، پیپلی، ثابت کالی مرچیں، لونگ، سونف، سوکھا دھنیا، سبز الائچی، جائفل، جاوتری، بادیان، ادرک، کالا ذیرہ، دار چینی اسٹک اور کالی الائچی ڈال کر اچھی طرح گرینڈ کر لیں۔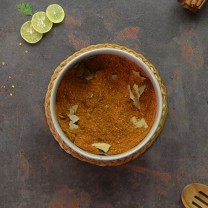 2 .
اب ایک باؤل میں تیار کیا ہوا پاؤڈر، نمک، لال مرچ پاؤڈر، ہلدی اور تیز پتا ڈال کر اچھی طرح مکس کر لیں۔نہاری مصالحہ تیار ہے۔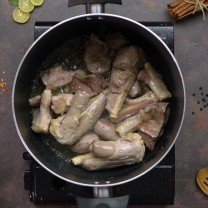 3 .
نہاری بنانے کے لئے ایک برتن میں کھانے کا تیل گرم کرکے اس میں مٹن شینک ڈال رنگ تبدیل ہونے تک پکائیں۔ا ب اس میں ادرک لہسن پیسٹ ڈال کر دو منٹ پکائیں۔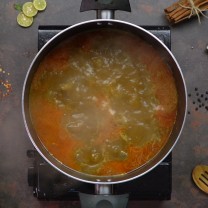 4 .
اب اس میں نہاری مصالحہ اور پانی ڈال کر آئل علیحدہ ہونے تک پکائیں۔پھر اس میں نیم گرم پانی ڈال کر تیز آنچ پر ابلنے دیں اور دو گھنٹے کے لئے ہلکی آنچ پر گوشت گلنے تک پکائیں۔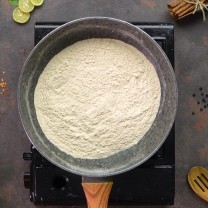 5 .
پھر ایک پین میں گندم کا آٹا ڈال کر ہلکی آنچ پر ایک سے دو منٹ پکائیں۔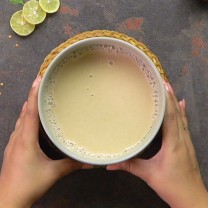 6 .
اب اس کو ایک باؤل میں ڈال کر پانی ڈالیں اور اچھی طرح مکس کر لیں،گندم کے آٹے کا مکسچر تیار ہے۔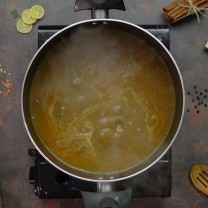 7 .
پھر نہاری میں تیارکیا ہوا مکسچر ڈالیں اور دس سے پندرہ منٹ پکائیں۔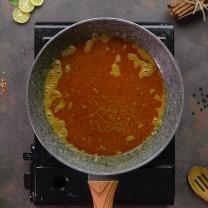 8 .
تری بنانے کے لئے ایک پین میں کھانے کا تیل گرم کرکے اس میں سفید ذیرہ، لال مرچ پاؤڈر اور نہاری مصالحہ ڈال کر ایک منٹ پکائیں۔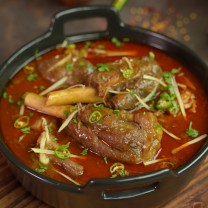 9 .
اب نہاری میں تری ڈال دیں اور ادرک، سبز مرچوں، تلے ہوئے پیاز اور سبز دھنیے سے گارنش کرکے سرو کر دیں۔