Sausage Spaghetti with Egg Recipe
Sausage Spaghetti with Egg Recipe
Sausage Spaghetti served with Baked Egg on top is one delightful combination. K&N's Mini Franks Sausage tossed in creamy pasta makes one magical bite. Try out this Sausage Spaghetti with Egg and let us know how it turned out.

Ingredients
Ingredients for Sausage Spaghetti:
DIRECTIONS
If you are looking for some delicious recipes which are easy to make then look no further. SooperChef gives you a variety of recipes with easy step by step procedures which makes it easy to follow. Tried and tested recipes which every foodie will love to try.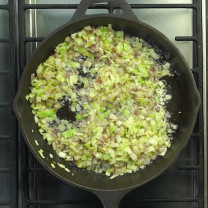 1 .
In a pan heat the oil on low flame, add onion and sauté it for 1-2 mins. Add garlic and cook for 1-2 mins. Add cabbage and cook it further for 1-2 mins.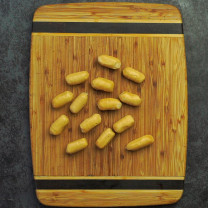 2 .
Thaw K&N's Mini Franks Sausages as per instructions on the pack and place 4-5 half deep cuts on each Mini Frank Sausage.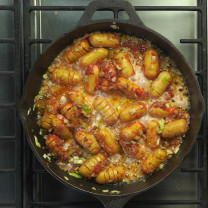 3 .
Then add K&N's Mini Franks Sausages and cook for a minute. Add tomato paste, vinegar, salt, and black pepper and cook for a minute.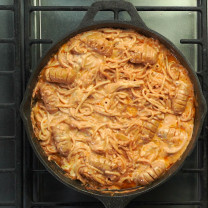 4 .
Add milk and cream and cook for 2-3 mins. Add boiled spaghetti, and toss well for a minute. Add cheese on top and cook until cheese melts. Your Sausage and Egg with Spaghetti is ready.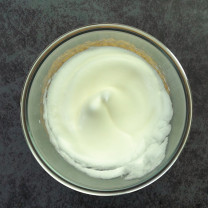 5 .
In a bowl add egg whites, vinegar, and beat until fluffy and soft peaks form.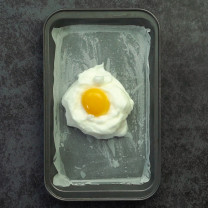 6 .
Transfer it to a baking tray lined with butter paper, and spread it in a round shape.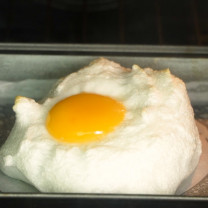 7 .
Place egg yolk on top. Bake it in a preheated oven at 140°C for 5-6 mins.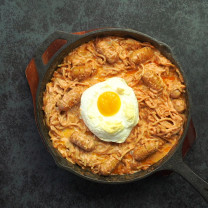 8 .
Place this baked egg on Sausage Spaghetti and serve. Garnish with green onion and your Sausage Spaghetti with egg is ready.
DIRECTIONS
اگر آپ مزیدار اور آسان ریسپیز ڈھونڈ رہے ہیں تو آپ کو کہیں اور جانے کی ضرورت نہیں۔ سوپر شیف آپ کو مختلف اور آسان ریسپیز فراہم کرتا ہے جو کہ باآسانی بنائی جا سکتی ہیں۔ آزمودہ ریسپیز جو کہ ہر کھانے والے کی پسند بنے۔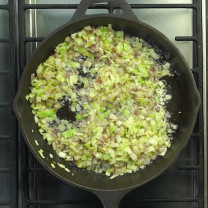 1 .
سوسیج سپیگٹی بنانے کے لئے ایک پین میں کھانے کا تیل گرم کرکے اس میں پیاز ڈال کرایک سے دو منٹ تک بھونیں۔ اب اس میں لہسنڈال کر مزید ایک سے دو منٹ تک پکائیں۔پھر اس میں بند گوبھی ڈال کر مزید ایک سے دومنٹ تک پکائیں۔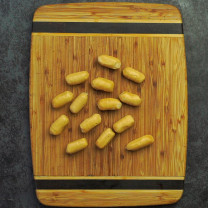 2 .
پیک پر دی گئی ہدایات کے مطابق مِنی فرینکس سوسیج نرم کر لیں اور ان پر چار سے پانچ آدھے کٹ لگائیں۔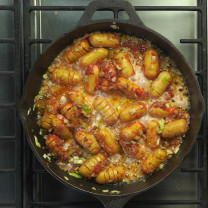 3 .
اب اس میں مِنی فرینکس سوسیج ڈال کر ایک منٹ تک پکائیں۔پھر اس میں ٹماٹر کا پیسٹ، سرکہ، نمک اور کالی مرچ ڈال کر مزید ایک منٹ تک پکائیں۔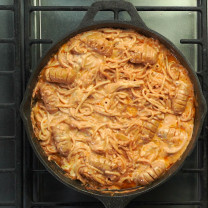 4 .
پھر اس میں دودھ اور کریم ڈال کر دو سے تین منٹ تک پکائیں۔ اس میں ابلی ہوئی اسپگیٹی ڈال کر ایک منٹ کے لیے اچھی طرحمکس کرکے اس پر چیز ڈالیں اور پگھلنے تک پکائیں۔سوسیج سپگیٹی تیار ہے۔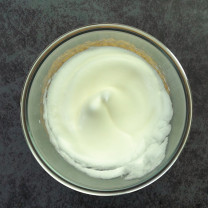 5 .
انڈنےبنانے کے لئے ایک باؤل میں انڈے کی سفیدی اور سرکہ ڈال کر اچھی طرح پھینٹ لیں۔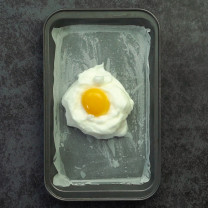 6 .
اب اسے ایک بیکنگ ٹرے میں ڈال کر گول شکل میں اچھی طرح پھیلا لیں۔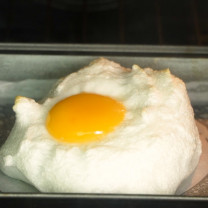 7 .
پھر اس پر انڈے کی زردی رکھ کرپہلے سے گرم اوون میں ایک سو چالیس کے درجہ حرارت پر پانچ سے چھ منٹ بیک کرلیں۔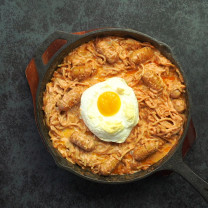 8 .
اب اس پکے ہوئے انڈے کو سوسیج سپگیٹی پر رکھیں۔ ہرے پیاز سے گارنش کرکے سرو کریں۔ سوسیج سپگیٹی انڈے کے ساتھ تیار ہے۔