Omurice with Chicken Lollipops Recipe | Magic Meals with Coca-Cola
Omurice with Chicken Lollipops Recipe | Magic Meals with Coca-Cola
Omurice is fried rice wrapped in a crepe-like fried egg. When served with Chicken Lollipops, it becomes bliss on a plate. Pair it up with Coca-Cola and make your family meal magical.

Ingredients
Ingredients for Rice:
Ingredients for Assembling:
Ingredients for Marination:
DIRECTIONS
If you are looking for some delicious recipes which are easy to make then look no further. SooperChef gives you a variety of recipes with easy step by step procedures which makes it easy to follow. Tried and tested recipes which every foodie will love to try.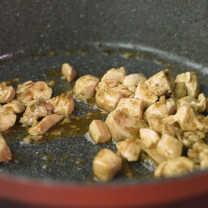 1 .
In a pot heat oil and add garlic and cook for a minute. Add chicken and cook until chicken changes color.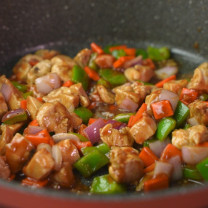 2 .
Add salt, black pepper powder, soy sauce and cook for 2-3 minutes. Add carrots, onion, and capsicum and mix well. Add ketchup and cook until chicken is done.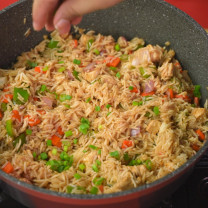 3 .
Add boiled rice and toss well over high-flame for 2-3 minutes. Add green onion and mix it well. Your chicken fried rice is ready.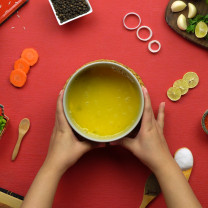 4 .
For omelette preparation, in a bowl add eggs, salt and mix well.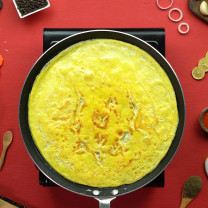 5 .
In a pan heat oil and add egg mixture. Cook each side until fully done.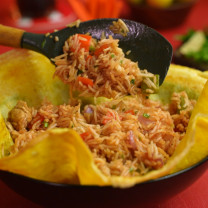 6 .
In a large bowl place the prepared omelette. Add the prepared chicken fried rice on it and wrap the omelette around it.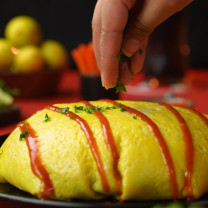 7 .
Invert it on the plate, drizzle ketchup on it and garnish with parsley. Your Omurice is ready.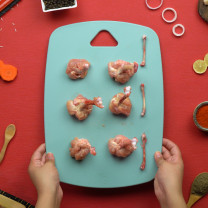 8 .
Take chicken drumettes and cut them from joint. Make chicken lollipops from them.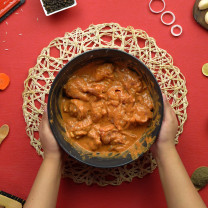 9 .
Marinate them in ginger garlic paste, salt, red chili powder, black pepper powder, whole spice powder, soy sauce, chili sauce, egg, lemon juice, corn flour, all-purpose flour and mix well. Marinate for 2 hours.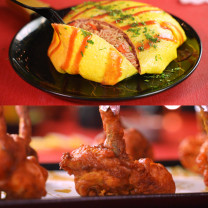 10 .
In a pot heat oil and add marinated chicken lollipops.Fry them until fully done and golden brown in color. Your chicken lollipops are ready. Dish them out. Garnish them with green onion and serve with Omurice.
DIRECTIONS
اگر آپ مزیدار اور آسان ریسپیز ڈھونڈ رہے ہیں تو آپ کو کہیں اور جانے کی ضرورت نہیں۔ سوپر شیف آپ کو مختلف اور آسان ریسپیز فراہم کرتا ہے جو کہ باآسانی بنائی جا سکتی ہیں۔ آزمودہ ریسپیز جو کہ ہر کھانے والے کی پسند بنے۔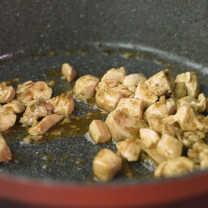 1 .
اومیو رائس بنانے کے لئے ایک پین میں کھانے کا کھانے کا تیل گرم کرکے اس میں لہسن ڈال کر ایک منٹ تک پکائیں۔اب اس میں چکن ڈال کر اس کا رنگ تبدیل ہونے تک پکائیں۔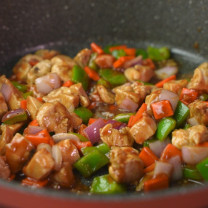 2 .
اب اس میں نمک، کالی مرچ پاؤڈر اورسویا سوس ڈال کر دو سے تین منٹ تک پکائیں۔پھر اس میں گاجر، پیاز اور شملہ مرچ ڈال کر اچھی طرح مکس کریں۔اب اس میں کیچپ ڈال کر چکن اچھی طرح پکنے تک پکائیں۔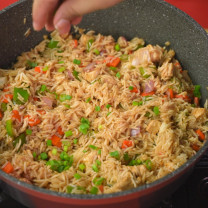 3 .
پھر اس میں ابلے ہوئے چاول ڈال کر تیزآنچ پردو سے تین منٹ پکائیں۔ اب اس میں ہرا پیاز ڈال کر اچھی طرح مکس کریں۔چکن فرائیڈ رائس تیار ہیں۔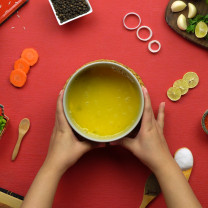 4 .
آملیٹ بنانے کے لئے ایک باؤل میں انڈے اورنمک ڈال کر اچھی طرح مکس کریں۔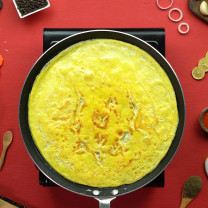 5 .
اب ایک پین میں کھانے کا تیل گرم کرکے اس میں انڈے کا مکسچر ڈال کر ہر سائیڈ سے اچھی طرح پکا لیں۔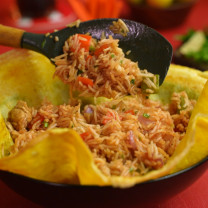 6 .
پھر ایک بڑے باؤل میں تیار آملیٹ رکھ کر اس پر چکن فرائیڈ رائس رکھ کر انڈے کو چاولوں کے گرد لپیٹ لیں۔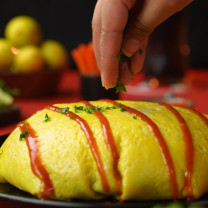 7 .
اب اسے پلیٹ میں الٹ دیں اور کیچپ ڈال کر پارسلے سے گارنش کریں۔اومیو رائس تیار ہیں۔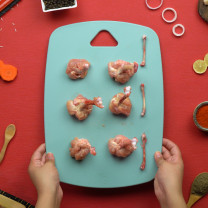 8 .
چکن لالی پاپ بنانے کے لئے چکن ڈرم میٹس کو سِرے سے کاٹ کر لالی پاپ بنا لیں۔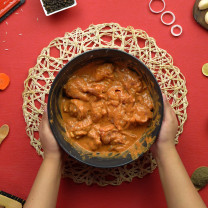 9 .
اب انہیں ادرک لہسن پیسٹ، نمک، لال مرچ پاؤڈر، کالی مرچ پاؤڈر، ثابت مصالحہ پاؤڈر، سویا سوس، چلی سوس، انڈا، لیموں کا رس، کارن فلاراور میدہ میں اچھی طرح مکس کریں اور دو گھنٹے میرینیٹ کرہونے کے لئے رکھ دیں۔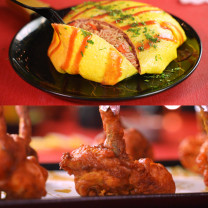 10 .
پھر ایک برتن میں کھانے کا تیل گرم کرکے اس میں میرینیٹ کئے ہوئے چکن لالی پاپ ڈالیں اور گولڈن براؤ ن ہونے تک اچھی طرح پکا لیں۔ چکن لالی پاپس تیار ہیں۔ہر ے پیاز سے گارنش کرکے اومیو رائس کے ساتھ کریں۔