Mutton Ribs Roast Recipe
Research Content
Mutton Ribs Roast Recipe is as appetizing as it looks and that's why it's must try for you this Eid. Simple ingredients but incredible taste will make this recipe your next favorite. Give try to this ribs steam roast recipe and share your feedback with us.
DIRECTIONS
If you are looking for some delicious recipes which are easy to make then look no further. SooperChef gives you a variety of recipes with easy step by step procedures which makes it easy to follow. Tried and tested recipes which every foodie will love to try.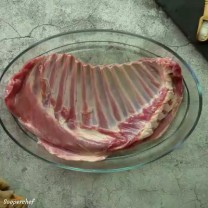 1 .
Take mutton ribs in a bowl, add vinegar and soak ribs in it for 30 minutes.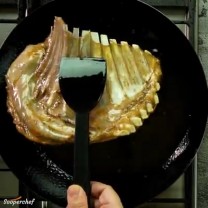 2 .
Heat oil in a pan and deep fry soaked ribs in it until light golden brown.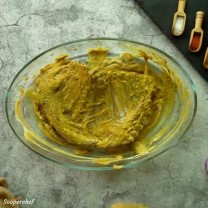 3 .
Now in a bowl mix yogurt, chili powder, ginger garlic paste, salt, turmeric, kachri powder, cumin powder, coriander powder and black pepper. Mix it well and marinate your fried ribs in it.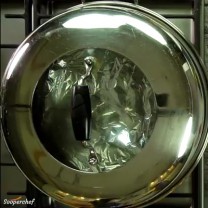 4 .
Now simmer water in a double boiler and steam marinated ribs for 2 hours or until fully cooked. Your marinated ribs are ready. Set aside.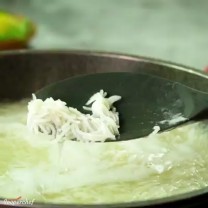 5 .
In a pot simmer water, add one tablespoon of oil and salt in it. When water starts boiling add soaked rice in it and boil until 90% cooked. Strain and set aside.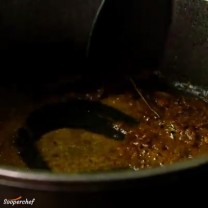 6 .
In a pan heat oil, add ginger garlic paste and sauté it for a minute. Add cumin seeds, bay leaf, salt, garam masala powder, red chili powder and mix well. Add water and cook for 2 to 3 minutes.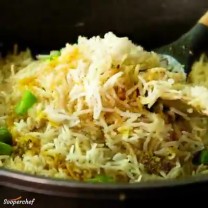 7 .
Now add boiled rice and give it a good mix. Lastly add food color dissolved in water, green chilies and mix well. Your rice is ready.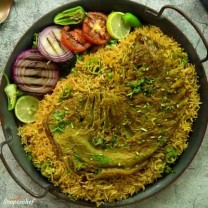 8 .
Your Delicious Mutton Ribs Roast is ready. Serve with masala rice and enjoy.
DIRECTIONS
اگر آپ مزیدار اور آسان ریسپیز ڈھونڈ رہے ہیں تو آپ کو کہیں اور جانے کی ضرورت نہیں۔ سوپر شیف آپ کو مختلف اور آسان ریسپیز فراہم کرتا ہے جو کہ باآسانی بنائی جا سکتی ہیں۔ آزمودہ ریسپیز جو کہ ہر کھانے والے کی پسند بنے۔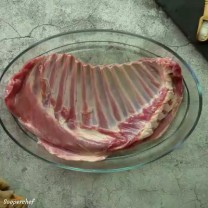 1 .
ایک باؤل میں مٹن پسلیاں اور سرکہ ڈال کر تیس منٹ بھگو کر رکھ دیں۔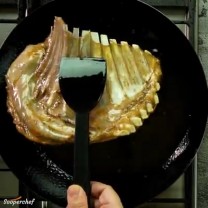 2 .
اب ایک پین میں کھانے کا تیل گرم کرکے مٹن پسلیوں کو گولڈن براؤن ہونے تک فرائی کر لیں۔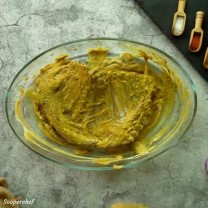 3 .
پھر ایک باؤل میں دہی، لال مرچ پاؤڈر، ادرک لہسن پیسٹ، نمک، ہلدی، کچڑی پاؤڈر، ذیرہ پاؤڈر، دھنیا پاؤڈراور کالی مرچ ڈال کر اچھی طرح مکس کرکے فرائی کی ہوئی پسلیاں اس میں میرینیٹ کر لیں۔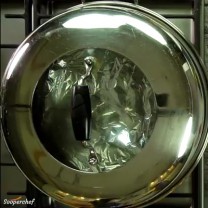 4 .
اب ایک ڈبل بوائلر میں پانی ڈال کر ابلنے دیں اور اس میں مٹن پسلیاں ڈال کر دو گھنٹے تک سٹیم ہونے دیں یا جب تک اچھی طرح پک جائیں۔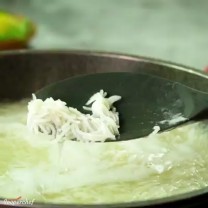 5 .
ایک برتن میں پانی، نمک اور کھانے کا تیل ڈالیں جب پانی ابلنا شروع ہوجائے تو اس میں بھگوئے ہوئے چاول ڈالیں اور نوے فیصد پکنے تک پکائیں۔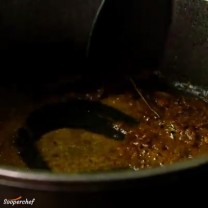 6 .
اب ایک پین میں کھانے کا تیل گرم کرکے اس میں ادرک لہسن پیسٹ ڈال کر ایک منٹ بھو ن لیں۔پھر اس میں ذیرہ، کڑی پتا، نمک، گرم مصالحہ پاؤڈر اور لال مرچ پاؤڈر ڈال کر اچھی طرح مکس کریں۔اب اس میں پانی ڈال کر دو سے تین منٹ پکائیں ۔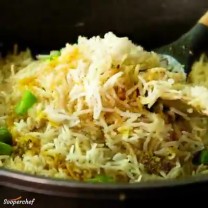 7 .
اب اس میں چاول ڈال کر اچھی طرح مکس کریں۔پھر اس میں پانی میں مکس کیا ہوا پیلا کھانے کا رنگ اور سبز مرچیں ڈال کر اچھی طرح مکس کریں، چاول تیار ہیں۔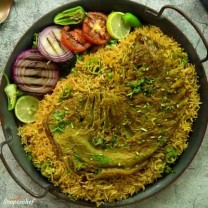 8 .
مٹن رِب روسٹ کو مصالحہ رائس کے ساتھ کریں۔