Mutton Raan Roast With Yakhni Pulao
Mutton Raan Roast With Yakhni Pulao
Mutton Raan Roast with Yakhni Pulao is an incredibly delicious Bakra Eid Meal Combo. Serve with Coca-Cola and double the joy of your Eid.

DIRECTIONS
If you are looking for some delicious recipes which are easy to make then look no further. SooperChef gives you a variety of recipes with easy step by step procedures which makes it easy to follow. Tried and tested recipes which every foodie will love to try.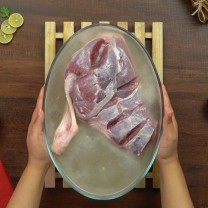 1 .
Take one whole leg of goat and place deep cuts on it. In a bowl add water, salt, vinegar, ginger garlic paste and soak leg in it for 1 hour. Drain the wter and pat dry leg.
2 .
Heat oil in a large karahi and deep fry each side for 4-5 minutes. Take it out of oil and let it cool at room temperature.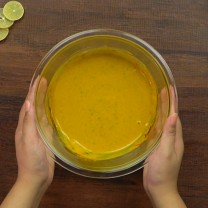 3 .
In a bowl add yogurt, water, salt, white pepper, turmeric, ginger garlic paste, green chili paste, cumin powder, lemon juice and mix well.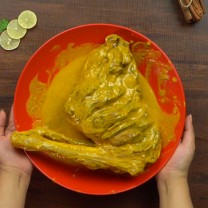 4 .
Pour the marination mixture over the fried leg and marinate it for 8 hours or overnight.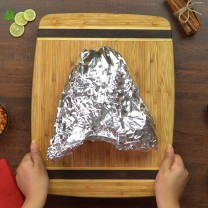 5 .
Wrap the leg in foil paper, prick small holes into foil and set aside.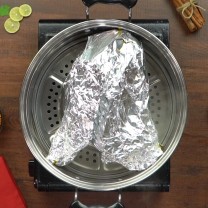 6 .
In a steamer add water, garlic, lemon, green cardamom, black cardamom, dry coriander, star anise, fennel seeds and bring it to boil. Once the water starts boiling, place the wrapped leg into steamer and cover with lid and steam for at least 2 hours.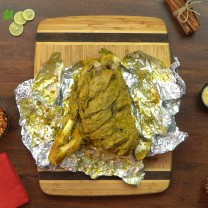 7 .
Unwrap the wrapped leg and set aside.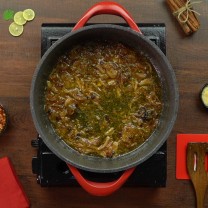 8 .
In a pan heat oil and add onion, cook until onion starts to get light golden brown. Add ginger garlic paste, green chili paste and cook for 2-3 minutes. Add water if needed. Add cumin seeds, star anise, black peppercorns, cloves, black cardamom, green cardamom and cook for 1 minute. Add salt, red chili flakes and cook for 2 minutes.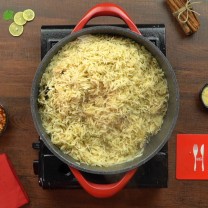 9 .
Add meat stock and bring it boil. Add soaked rice and until 80% water has evaporated. Cover with lid and steam for 10-15 minutes.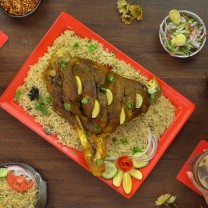 10 .
Serve with Raan Roast.
DIRECTIONS
اگر آپ مزیدار اور آسان ریسپیز ڈھونڈ رہے ہیں تو آپ کو کہیں اور جانے کی ضرورت نہیں۔ سوپر شیف آپ کو مختلف اور آسان ریسپیز فراہم کرتا ہے جو کہ باآسانی بنائی جا سکتی ہیں۔ آزمودہ ریسپیز جو کہ ہر کھانے والے کی پسند بنے۔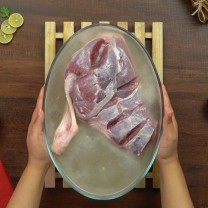 1 .
ران روسٹ بنانے کے لئے بکرے کی ران لے کر اس پر کٹ لگائیں۔اب ایک باؤل میں پانی، نمک، سرکہ، ادرک لہسن پیسٹ ڈال کر اس میں ران ایک گھنٹے کے لئے بھگو کر رکھ دیں۔
2 .
اب ایک بڑی کڑاہی میں کھانے کا تیل گرم کرکے ران کو ہر سائیڈ سے چار سے پانچ فرائی کر لیں اور آئل سے نکال کر ٹھنڈی ہونے دیں۔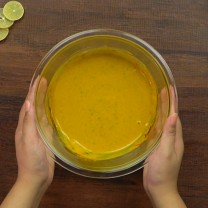 3 .
پھر ایک باؤ ل میں دہی، پانی، نمک، سفید مرچ، ہلدی، ادرک لہسن پیسٹ، سبز مرچ پیسٹ، ذیرہ پاؤڈر اور لیموں کا رس ڈال کر اچھی طرح مکس کر لیں۔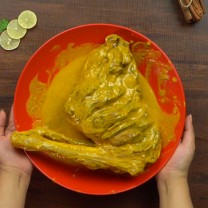 4 .
اب میرینیشن مکسچر کو فرائی کی ہوئی مٹن ران پر ڈالیں اور آٹھ گھنٹے یا رات بھر میرینیٹ ہونے کے لئے رکھ دیں۔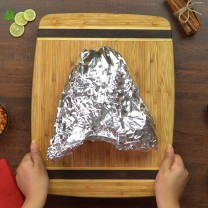 5 .
پھر ران کو فوائل پیپر میں لپیٹ کر کانٹے سے چھوٹے سوراخ کر لیں اور سائیڈ پر رکھ دیں۔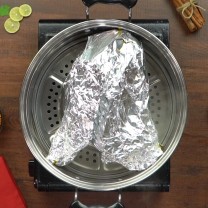 6 .
اب ایک سٹیمر میں پانی، لہسن، لیموں کا رس، سبز الائچی، کالی الائچی، سوکھا دھنیا، بادیان اور سونف ڈال کر ابلنے دیں۔جب پانی ابلنا شروع ہوجائے تو اس میں لپیٹی ہوئی مٹن ران رکھیں اور ڈھکن سے ڈھک کر دو گھنٹے سٹیم کرلیں۔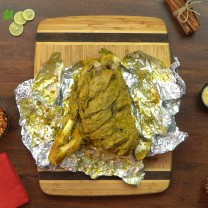 7 .
مزیدار مٹن ران روسٹ تیار ہے۔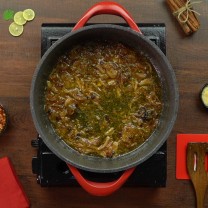 8 .
یخنی پلاؤ بنانے کے لئے ایک پین میں کھانے کا تیل گرم کرکے اس میں پیاز ڈال کر لائٹ گولڈن براؤن ہونے تک پکا لیں۔اب اس میں ادرک لہسن پیسٹ اور سبز مرچ پیسٹ ڈال کر دو سے تین منٹ پکائیں،اگر ضرورت ہوتو پانی بھی ڈالیں۔پھر اس میں ذیرہ، بادیان، ثابت کالی مرچیں، لونگ، کالی الائچی اور سبز الائچی ڈال کر ایک منٹ پکائیں۔اب اس میں نمک اور کٹی لال مرچیں ڈال کر دو منٹ پکائیں۔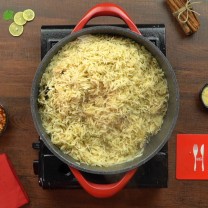 9 .
اب اس میں مٹن یخنی ڈال کر ابلنے دیں اور بھگوئے ہوئے چاول ڈال کر اسی فیصد پانی خشک ہونے تک پکائیں۔پھر ڈھکن سے ڈھک کر دس سے پندرہ منٹ دم پر رکھ دیں۔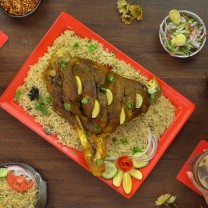 10 .
مزیدار یخنی پلاؤ ریسپی تیار ہے۔