Mango Trifle Recipe
Mango Trifle is perfect to have in this mango season. Creamy Mango delight is going to melt in your mouth like anything. Try out this Mango Trifle today and share your feedback with us.

DIRECTIONS
If you are looking for some delicious recipes which are easy to make then look no further. SooperChef gives you a variety of recipes with easy step by step procedures which makes it easy to follow. Tried and tested recipes which every foodie will love to try.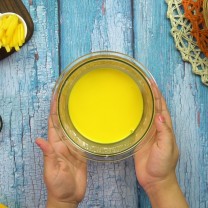 1 .
In a bowl add 1 cup milk, custard powder and mix well.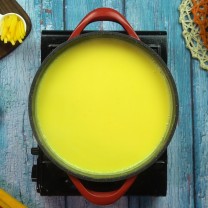 2 .
Now in a pot heat milk and bring it to boil. Now add sugar and cook until fully dissolved. Add custard mixture and stir and cook until you reach your desired consistency. Your Mango custard is ready.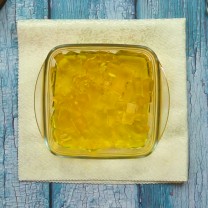 3 .
In another pot, heat water and bring it boil, add mango jelly powder and cook until fully dissolved. Let it cool on room temperature. Your Mango jelly is ready.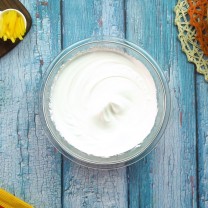 4 .
In a bowl add whipping cream and whip with the help of beater until stiff peaks form. Set aside.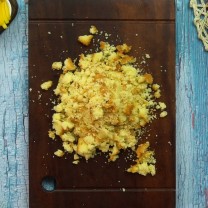 5 .
Make the cake crumbs with help of hand.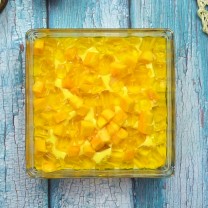 6 .
In a dish add the layer of cake crumbs. Pour mango custard on it and add jelly chunks and mango chunks. Pour some custard again on top and decorate it with whipped cream place some mango chunks and jelly on top.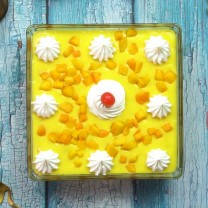 7 .
Your Mango delight is ready.
DIRECTIONS
اگر آپ مزیدار اور آسان ریسپیز ڈھونڈ رہے ہیں تو آپ کو کہیں اور جانے کی ضرورت نہیں۔ سوپر شیف آپ کو مختلف اور آسان ریسپیز فراہم کرتا ہے جو کہ باآسانی بنائی جا سکتی ہیں۔ آزمودہ ریسپیز جو کہ ہر کھانے والے کی پسند بنے۔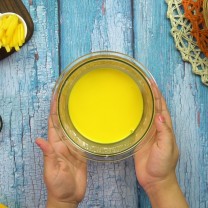 1 .
ایک باؤل میں ایک کپ دودھ اور کسٹرڈ پاؤڈر ڈال کر اچھی طرح مکس کر لیں۔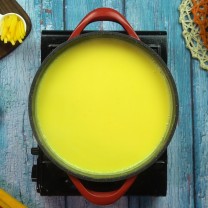 2 .
اب ایک برتن میں دودھ ڈال کر ابلنے دیں۔پھر اس میں چینی ڈال کر اچھی طرح مکس ہونے تک پکائیں۔اب اس میں کسٹرڈ مکسچر ڈال کر اچھی طرح مکس کر لیں۔مینگو کسٹرڈ تیار ہے۔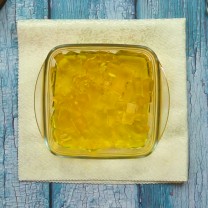 3 .
پھر ایک دوسرے باؤل میں پانی ڈال کر ابلنے دیں۔اب اس میں مینگو جیلی پاؤڈر ڈال کر اچھی طرح مکس ہونے تک پکا لیں اور ٹھنڈا ہونے دیں۔مینگو جیلی تیار ہے۔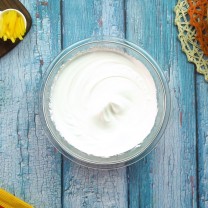 4 .
اب ایک باؤل میں وہپنگ کریم ڈال کر بیٹر سے اچھی طرح وہپ کر لیں۔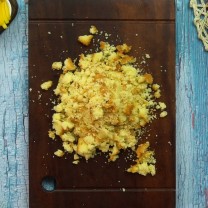 5 .
پھر ہاتھوں کی مدد سے کیک کے کرمز بنا لیں۔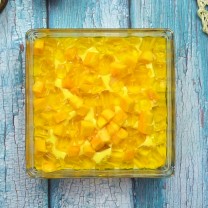 6 .
اب ایک ڈِش میں کیک کرمز کی تہہ اور اس پر تیار کیا ہوا کسٹرڈ ڈال دیں۔پھر اس پر مینگو جیلی کے ٹکڑے رکھ کر دوبارہ کسٹرڈ ڈالیں اور وہپڈ کریم سے سجا دیں۔اب اس پر آم کے ٹکڑ ے اور مینگو جیلی رکھیں۔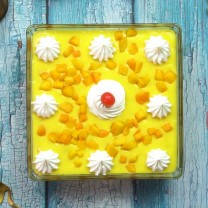 7 .
مزیدار مینگو ٹرائفل تیار ہے۔