Gajar Ka Halwa Tart | How To Make Gajar Ka Halwa
Gajar Ka Halwa Tart | How To Make Gajar Ka Halwa
Research Content
Winter is incomplete without Gajar Ka Halwa. This winter add a crunchy twist and make Gajar Ka Halwa Tart. The sweet and crunchy combo is worth trying but don't forget to share your feedback with us.
DIRECTIONS
If you are looking for some delicious recipes which are easy to make then look no further. SooperChef gives you a variety of recipes with easy step by step procedures which makes it easy to follow. Tried and tested recipes which every foodie will love to try.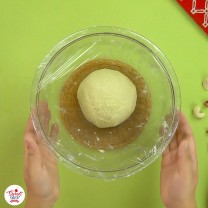 1 .
In a bowl add flour, salt, butter and mix well. Add water gradually and knead normal consistency dough. Refrigerate for 20 minutes.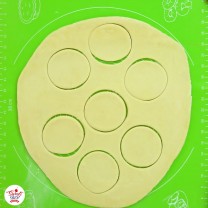 2 .
Then roll out the dough and cut it with cutter according to the tart mold.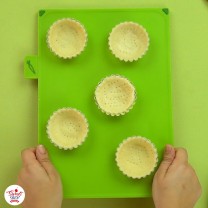 3 .
Grease the tart with butter and place dough in it. Prick it with help of a fork.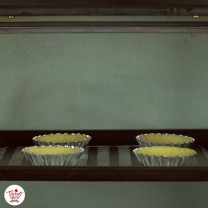 4 .
Bake them in a preheated oven for 20-25 minutes at 180 degrees. Tarts are ready.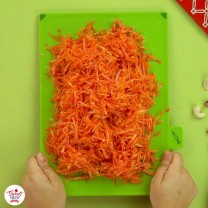 5 .
Take carrots peel and grate them. Set aside.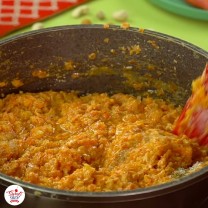 6 .
In a pan add grated carrots and milk and bring it to boil. Then mix on a low medium flame.Carrots will cook in the milk and the milk starts to reduce and evaporate. Now cook on high flame until milk dries out and keep stirring. Then add sugar, ghee, cardamom powder and give it a mix.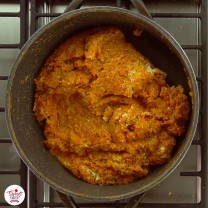 7 .
Keep stirring and cook on a high flame for 8-10 minutes then add khoya and mix well. Halwa is ready.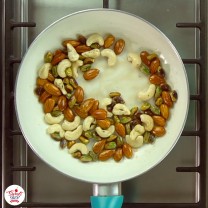 8 .
In a separate pan heat oil and roast dry fruits in it for 2 to 3 minutes.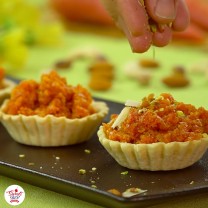 9 .
Serve halwa in prepared tarts and sprinkle dry fruits on top.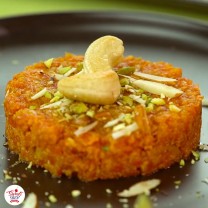 10 .
Your gajar ka halwa in tarts are ready to serve.
DIRECTIONS
اگر آپ مزیدار اور آسان ریسپیز ڈھونڈ رہے ہیں تو آپ کو کہیں اور جانے کی ضرورت نہیں۔ سوپر شیف آپ کو مختلف اور آسان ریسپیز فراہم کرتا ہے جو کہ باآسانی بنائی جا سکتی ہیں۔ آزمودہ ریسپیز جو کہ ہر کھانے والے کی پسند بنے۔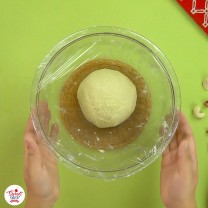 1 .
ایک باؤل میں میدہ، نمک اور مکھن ڈال کر اچھی طرح مکس کریں اور تھوڑا تھوڑا پانی ڈال کرنرم ڈو گوندھ لیں اور بیس منٹ فریج میں رکھ دیں۔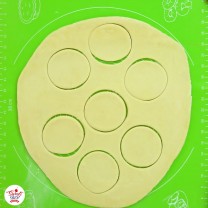 2 .
اب ڈو کو بیل کر سانچے کے سائز کے مطابق کٹر کی مدد سے کاٹ لیں۔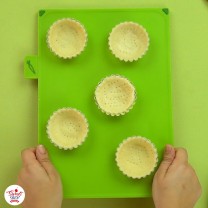 3 .
پھر ٹارٹ کو مکھن سے گریس کریں اور کانٹے کی مدد سے نشان لگائیں۔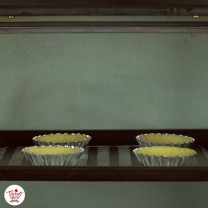 4 .
اب پہلے سے گرم اوون میں ایک سو اسی درجہ حرارت پر بیس سے پچیس منٹ بیک کرلیں، ٹارٹ تیار ہے۔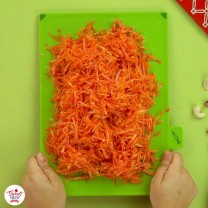 5 .
گاجروں کو چھیل کر کاٹ لیں او ر سائیڈ پررکھ دیں۔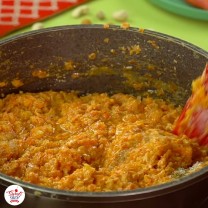 6 .
اب ایک پین میں گاجریں اور دودھ ڈال کر ابال لیں اور ہلکی آنچ پر مکس کرلیں۔پھرگاجروں کو دودھ میں تب تک پکائیں جب تک دوددھ خشک ہوجائے۔اب تیز آنچ پر پکائیں اور چمچ سے ہلاتے رہیں۔پھر اس میں چینی، گھی اور الائچی پاؤڈر ڈال کر اچھی طرح مکس کریں۔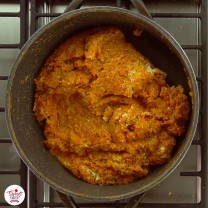 7 .
اب تیز آنچ پر مسلسل ہلاتے رہیں اور آٹھ سے دس منٹ پکائیں۔پھر کھویا ڈال کر اچھی طرح مکس کریں، حلوہ تیار ہے۔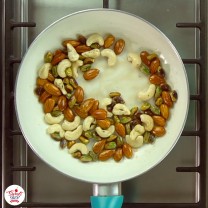 8 .
اب ایک دوسرے پین میں کھانے کا تیل گرم کر کے دو سے تین منٹ خشک میوے روسٹ کر لیں۔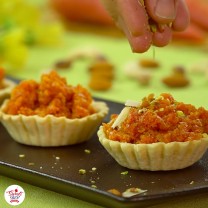 9 .
پھر تیار کئے ہوئے ٹارٹ میں حلوہ ڈالیں اور اس پر خشک میوے چھڑک دیں۔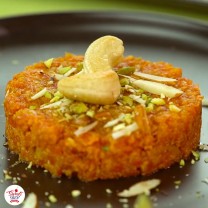 10 .
مزیدار گاجر کا حلوہ ٹارٹ تیار ہے۔