Gajar Ka Halwa Recipe
Gajar ka halwa
is another famous dessert of winter made with carrots. You can make it with few ingredients and enjoy a yummy warm treat on cold winter dinners. Give this gajar ka halwa recipe a try and share your feedback with us.
DIRECTIONS
If you are looking for some delicious recipes which are easy to make then look no further. SooperChef gives you a variety of recipes with easy step by step procedures which makes it easy to follow. Tried and tested recipes which every foodie will love to try.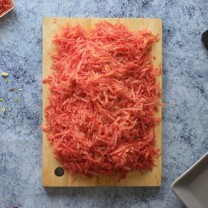 1 .
Firstly, peel off all the carrots and grate them.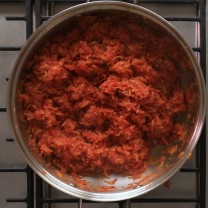 2 .
In a large pot add grated carrot and turn on the flame to medium. Keep mixing until the carrots start releasing the water. And then keep cooking until water dries out.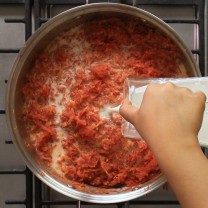 3 .
Then add milk and cook it on high flame for 20 to 25 minutes in start. Keep mixing.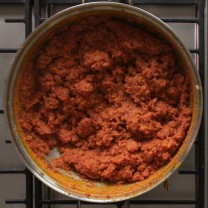 4 .
When milk quantity gets half turn the flame to low and keep mixing until milk dries out completely. For about one hour.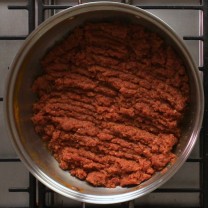 5 .
Now add sugar and cook again on medium flame for 15 to 20 minutes while mixing continuously.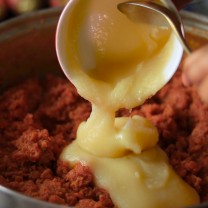 6 .
Add desi ghee, cardamom powder and keep it mixing otherwise the base will get burnt for 20 to 25 minutes on medium low flame. When halwa starts releasing ghee turn the flame to low.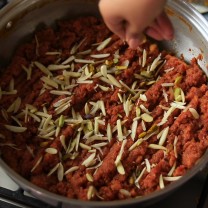 7 .
Now add boiled almonds, pistachio and mix it all well. Gajar halwa is ready.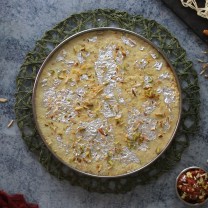 8 .
Dish out gajar ka halwa in a round plate, add a layer of khoya on top and garnish with pistachios plus almonds.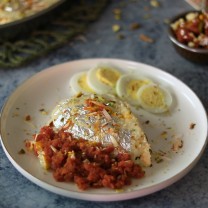 9 .
Serve and enjoy your delicious gajar ka halwa.
DIRECTIONS
اگر آپ مزیدار اور آسان ریسپیز ڈھونڈ رہے ہیں تو آپ کو کہیں اور جانے کی ضرورت نہیں۔ سوپر شیف آپ کو مختلف اور آسان ریسپیز فراہم کرتا ہے جو کہ باآسانی بنائی جا سکتی ہیں۔ آزمودہ ریسپیز جو کہ ہر کھانے والے کی پسند بنے۔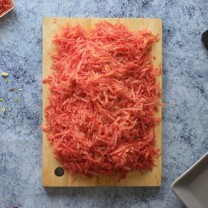 1 .
گاجروں کو چھیل کر کدو کش کر لیں۔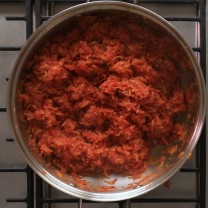 2 .
اب ایک بڑے برتن میں گاجریں ڈال کر درمیانی آنچ کر لیں اور مکس کر تے جائیں جب تک پانی اوپر آجائے او ر پھر پکاتے جائیں جب تک پانی اوپر آجائے۔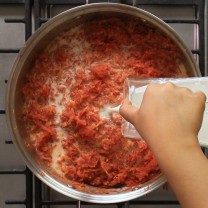 3 .
پھر اس میں دودھ ڈال کر تیز آنچ پر بیس سے پچیس منٹ پکائیں اورچمچ سے حلاتے رہیں۔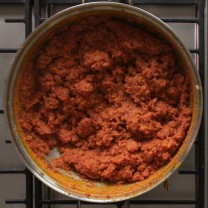 4 .
جب دودھ مقدار میں آدھا رہ جائے تو چولہا ہلکا کر دیں اور مسلسل ایک گھنٹے تک مکس کرتے جائیں۔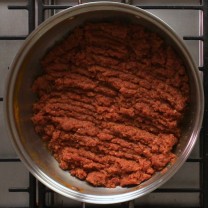 5 .
اب اس میں چینی ڈال کر دوبارہ درمیانی آنچ پر پندرہ سے بیس منٹ چمچ سے حلاتے رہیں۔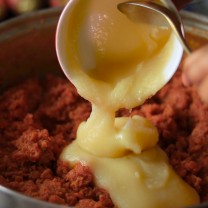 6 .
پھر اس میں دیسی گھی اور الائچی پاؤڈر ڈال کر ہلکی آنچ پر مسلسل بیس سے پچیس منٹ مکس کریں تاکہ حلوہ جل نہ جائے۔جب حلوہ گھی چھوڑنے لگے تو چولہے کی آنچ ہلکی کر دیں۔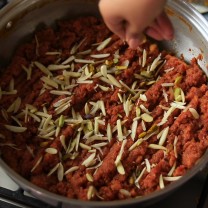 7 .
اب اس میں ابلے ہوئے بادام اور پستہ ڈال کر اچھی طرح مکس کریں۔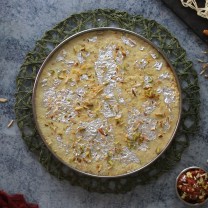 8 .
پھر حلوے کو ایک پلیٹ میں ڈال کر اس پر کھویا کی تہہ لگائیں اور اس پر بادام، پستہ چھڑ ک دیں۔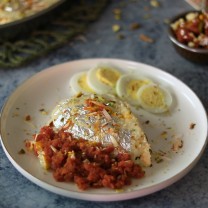 9 .
مزیدار گاجر کا حلوہ تیار ہے۔