Creamy Peri Peri Chicken Pasta Recipe
Creamy Peri Peri Chicken Pasta Recipe
Deliciously Creamy Peri Peri Chicken Pasta is a perfect pick for the weekend. Pasta and veggie combination served with Peri Peri sauce and K&N's Fiery Fingers is a ultimate treat for spicy food and pasta lovers. Try out this Creamy Peri Peri Pasta and do share your feedback with us.

DIRECTIONS
If you are looking for some delicious recipes which are easy to make then look no further. SooperChef gives you a variety of recipes with easy step by step procedures which makes it easy to follow. Tried and tested recipes which every foodie will love to try.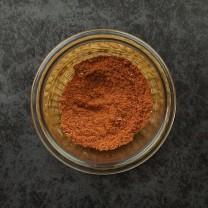 1 .
In a bowl add red chili powder, black salt, cinnamon powder, garlic powder, ginger powder, oregano, powdered sugar, salt and mix well. Your Peri Peri Spice Mix is ready. Store in an airtight container for up to 2 months.
2 .
Heat oil on a pan and add garlic, sauté it for 1-2 minutes. Add the Broccoli, mushrooms, capsicum, corn, salt and mix well. Now add black pepper powder, oregano cook it well for 2-3 minutes. Take off flame and set aside.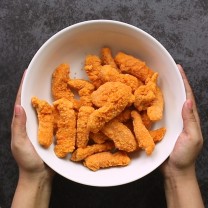 3 .
Prepare K&N's Fiery Fingers as per instructions on the pack. Set aside.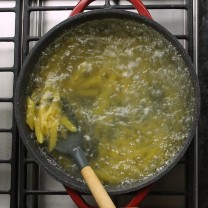 4 .
In a pot heat water, oil, salt and bring it to boil. Add pasta and boil it until 80% done. Strain and set aside.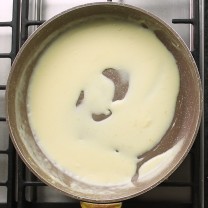 5 .
In a pan heat butter and add refined flour. Cook on low flame for 2-3 minutes until light golden in color. Now slowly and gradually add milk and stir continuously. Make sure there are no lumps. Cook until starts to thicken.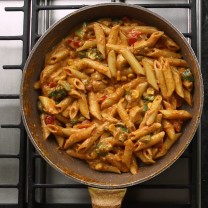 6 .
Now add salt, black pepper powder, peri peri spice mix and cook for 1-2 minutes. Add fried veggies, boiled paste, cheese, ketchup and cook until cheese melts and it becomes saucy.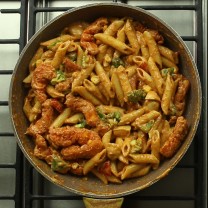 7 .
Add milk if the sauce gets thick. Top it with prepared K&N's Fiery Fingers. Take off flam.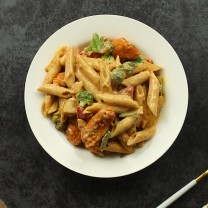 8 .
Your Creamy Peri Peri Chicken Pasta is ready.
DIRECTIONS
اگر آپ مزیدار اور آسان ریسپیز ڈھونڈ رہے ہیں تو آپ کو کہیں اور جانے کی ضرورت نہیں۔ سوپر شیف آپ کو مختلف اور آسان ریسپیز فراہم کرتا ہے جو کہ باآسانی بنائی جا سکتی ہیں۔ آزمودہ ریسپیز جو کہ ہر کھانے والے کی پسند بنے۔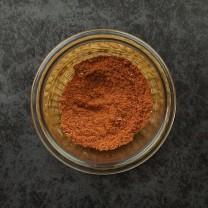 1 .
پیری پیری سپائس مکس بنانے کے لئے ایک باؤل میں لال مرچ پاؤڈر، کالا نمک، دار چینی پاؤڈر، لہسن پاؤڈر، ادرک پاؤڈر، اوریگانو، پاؤڈرڈ شوگر اور نمک ڈال کر اچھی طرح مکس کر لیں۔پیری پیری سپائس مکس تیار ہے۔
2 .
فرائی کی ہوئی سبزیاں بنانے کے لئے ایک پین میں کھانے کا تیل گرم کرکے اس میں لہسن ڈال کر ایک سے دو منٹ پکائیں۔ اب اس میں بروکولی، مشرومز، شملا مرچ، کارن اور نمک ڈال کر اچھی طرح مکس کر لیں۔اب اس میں کالی مرچ پاؤڈر اور اوریگانو ڈال کر دو سے تین منٹ پکا کر چولہا بند کر دیں۔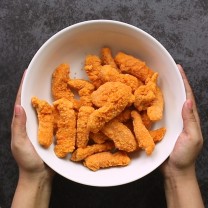 3 .
پیری پیری پاستا بنانے کے لئے پیکٹ پر دی گئی ہدایات کے مطابق تیار کر لیں۔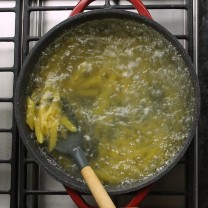 4 .
اب ایک برتن میں پانی گرم کرکے اس میں نمک، کھانے کا تیل اور پاستا ڈال کر اسی فیصد پکنے تک ابال لیں اور چھان کر سائیڈ پر رکھ دیں۔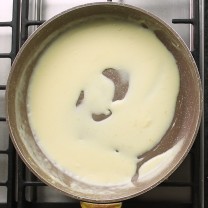 5 .
پھر ایک پین میں مکھن گرم کرکے میدہ ڈالیں اور ہلکی آنچ پر دو سے تین منٹ لائٹ گولڈن ہونے تک پکا لیں۔اب تھوڑا تھوڑا کرکے دودھ ڈال کر مکس کر لیں۔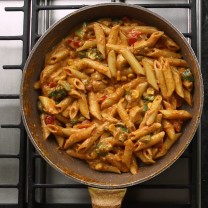 6 .
اب اس میں نمک، کالی مرچ پاؤڈراو ر پیری پیری سپائس مکس ڈال کر ایک سے دو منٹ پکائیں۔اب اس میں فرائی کی ہوئی سبزیاں، ابلا ہوا پاستا، چیز اور کیچپ ڈال کر چیز پگھلنے تک پکائیں۔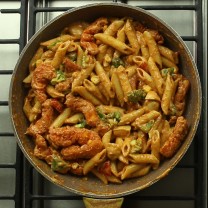 7 .
اگر سو س گاڑھی ہوجائے تو اس میں دودھ ڈال دیں اور اس پر فائیری فنگرز رکھ دیں۔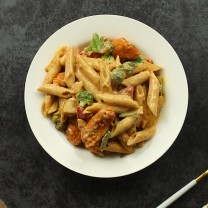 8 .
مزیدار کریمی پیری پیری چکن پاستا تیار ہے۔