Aloo Kulcha Recipe
This perfect Amritsari Kulcha made like a tandoori Kulcha will make you crave for more. Try out this Dhaba Style Aloo Kulcha at home and surprise your family with your amazing cooking skills. Do not forget to share your feedback with us.

Ingredients
Ingredients for Kulcha Dough:
Ingredients for Aloo Filling:
Ingredients for Kulcha:
Salsa Chutney Preparation:
DIRECTIONS
If you are looking for some delicious recipes which are easy to make then look no further. SooperChef gives you a variety of recipes with easy step by step procedures which makes it easy to follow. Tried and tested recipes which every foodie will love to try.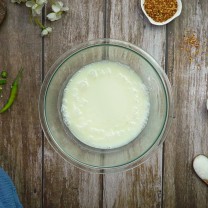 1 .
In a large bowl, add warm water, warm milk, yogurt, sugar and oil, mix well until the sugar dissolves.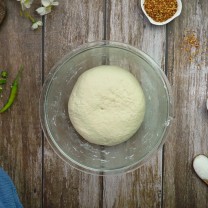 2 .
Using a sieve, sift the dry ingredients together in the water milk mixture and combine well to form a smooth dough.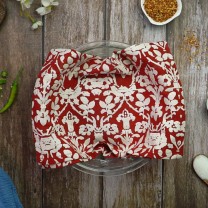 3 .
Apply some oil over the dough and cover it with a damp cloth.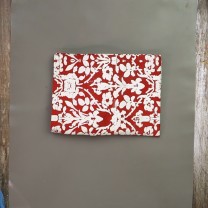 4 .
Rest the dough in a warm place for at least an hour, after the rest, knead the dough once again and divide into 6 equal size dough balls. Cover the dough balls with damp cloth and rest them for at least half hour.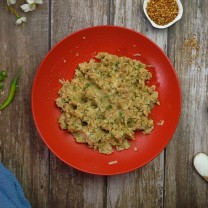 5 .
In a bowl, add potatoes, green chilies, salt, red chili powder, garam masala, chaat masala, coriander crushed, green coriander and mix well. Your potato filling is ready.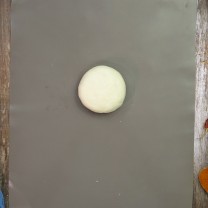 6 .
Take a dough ball, flatten it with your hands. Place a small portion of aloo mixture in the center and seal the edges forming the shape of a ball again.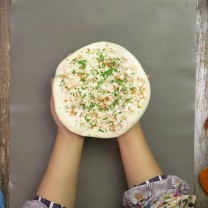 7 .
Roll in the form of a round disc. Brush water on top and top with red chili powder, crushed and chopped coriander.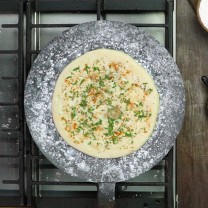 8 .
Sprinkle salt water on a preheated griddle and place kulcha on it. Invert the griddle over flame and let it cook until golden and crispy.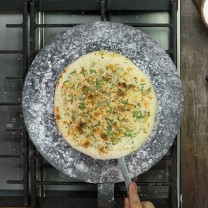 9 .
Remove the kulcha from griddle and brush butter on it. Your Amritsari Kulcha is ready. Set aside.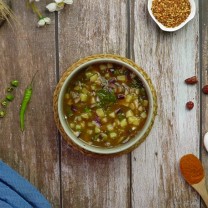 10 .
In a bowl add potatoes, onion, tamarind sauce, green coriander, green chilies, mint leaves, black salt, tatri, water and mix well. Your Salsa Chutney is ready. Serve with Amritsari Kulcha and enjoy.
DIRECTIONS
اگر آپ مزیدار اور آسان ریسپیز ڈھونڈ رہے ہیں تو آپ کو کہیں اور جانے کی ضرورت نہیں۔ سوپر شیف آپ کو مختلف اور آسان ریسپیز فراہم کرتا ہے جو کہ باآسانی بنائی جا سکتی ہیں۔ آزمودہ ریسپیز جو کہ ہر کھانے والے کی پسند بنے۔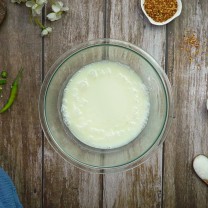 1 .
کلچہ ڈو بنانے کے لئے ایک بڑے باؤل میں گرم پانی، گرم دودھ، دہی، چینی اور کھانے کا تیل ڈال کر اچھی طرح مکس کریں اور چینی اچھی طرح حل ہونے دیں۔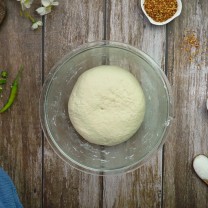 2 .
خشک اجزا کو چھاننی سے چھان کر دودھ اور پانی کے مکسچر میں ڈال کر گوندھ لیں۔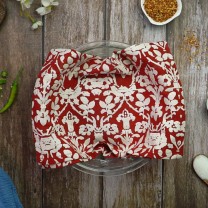 3 .
اب اس ڈو پر کچھ تیل لگائیں اور گیلے کپڑے سے ڈھک کر رکھ دیں۔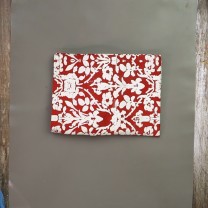 4 .
پھر اس ڈو کو گرم جگہ پر کم از کم ایک گھنٹہ سائیڈ پر رکھ دیں۔اب اس ڈو کو دوبارہ گوندھ لیں اور چھ برابر حصوں میں کاٹ کر گیلے کپڑے سے ایک گھنٹہ ڈھک کر رکھ دیں۔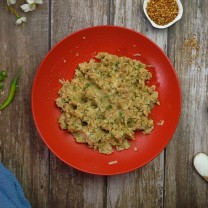 5 .
آلوفلنگ بنانے کے لئے ایک باؤل میں آلو، ہری مرچ، نمک، لال مرچ پاؤڈر، گرم مصالحہ، چاٹ مصالحہ، دھنیا پسا ہوا اور ہرا دھنیا ڈال کر اچھی طرح مکس کرلیں۔ آلو کی فلنگ تیار ہے۔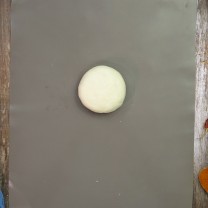 6 .
کلچہ بنانے کے لئے ڈو کا پیڑ ا لے کر تھوڑا بیل لیں اور اس کے درمیان آلو مکسچر رکھ کر کناروں کو بند کر کے دوبارہ پیڑا بنا لیں۔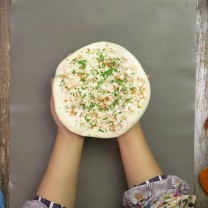 7 .
اب گول ڈسک کی شکل میں بیل کر اس پر برش سے پانی لگاکر لال مرچ پاؤڈراور کٹا دھنیا ڈالیں۔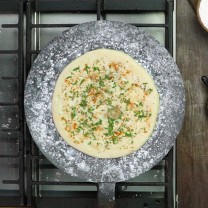 8 .
پہلے سے گرم توے پر نمک چھڑک کر کلچہ رکھیں اور توے کو الٹا کرکے گولڈن اورکرسپی ہونے تک پکائیں۔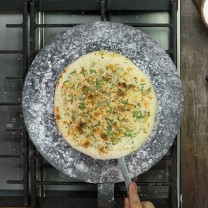 9 .
اب کلچے پر مکھن لگائیں۔کلچہ تیار ہے۔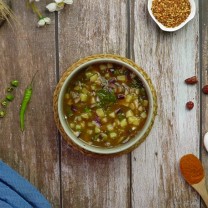 10 .
سالسا چٹنیبنانے کے لئے ایک باؤل میں آلو، پیاز، املی کی چٹنی، ہرا دھنیا، ہری مرچ، پودینے کے پتے، کالا نمک، ٹاٹری اور پانی ڈال کر اچھی طرح مکس کرلیں۔سالسا چٹنی تیار ہے۔