Hyderabadi Mutton Keema Recipe
Hyderabadi Mutton Keema Recipe
Research Content
Mutton Keema Recipe: Perfect hyderabadi mutton keema Recipe with crispy lachha paratha is best to have for lunch on weekend. Make your weekend lunch more delicious by making this simple recipe. Do try this mutton keema recipe and share your feedback with us.
DIRECTIONS
If you are looking for some delicious recipes which are easy to make then look no further. SooperChef gives you a variety of recipes with easy step by step procedures which makes it easy to follow. Tried and tested recipes which every foodie will love to try.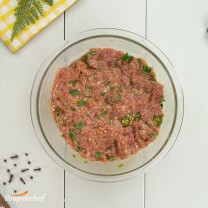 1 .
In a bowl, add mutton mince, mustard oil, salt, chili powder, turmeric powder, green chilies, and fresh coriander. Mix well with hand and let it rest for 30 minutes to 1 hour.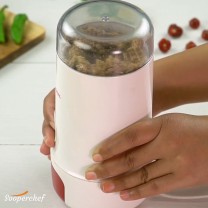 2 .
In a grinder, add dried coconut, poppy seeds, black cardamom, green cardamom, cloves, black peppercorns, cumin seeds, cinnamon stick and grind into ground powder and set aside.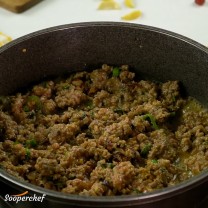 3 .
Now take a pan, add oil and let it heat, add sliced onion and cook until light golden brown, then add bay leaf and ginger garlic paste, cook for 2-3 minutes. Now add marinated mince and mix well until changes color.Cover and cook for 10-15 minutes on low flame.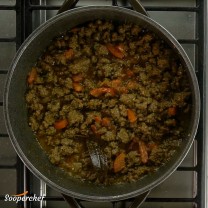 4 .
Now that the water has dried, add tomatoes and cook until tomatoes get soft. Now add salt, chili powder, coriander powder, and prepared masala and let cook for about 2-3 minutes, mixing occasionally and then cover the lid and cook for about 10 more minutes on low flame.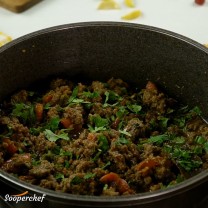 5 .
As the oil separates, add fenugreek leaves and mix. Add Coriander leaves and turn off the flame.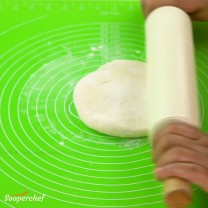 6 .
Divide the dough into 4 equal parts. Roll out the dough and brush butter and dust it with flour.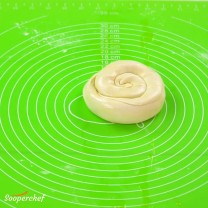 7 .
Roll it into a long tube shape, brush butter on top and roll it again into circle shape. Dust some flour and roll it out in flat circle shape.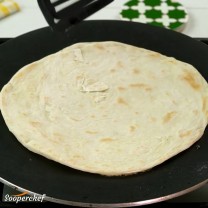 8 .
Heat a flat pan, place paratha on it, add ghee on top and cook from both sides until light golden brown.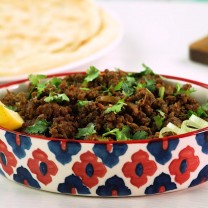 9 .
Serve yourMutton Keema Hyderabadi with lacha paratha and enjoy.
DIRECTIONS
اگر آپ مزیدار اور آسان ریسپیز ڈھونڈ رہے ہیں تو آپ کو کہیں اور جانے کی ضرورت نہیں۔ سوپر شیف آپ کو مختلف اور آسان ریسپیز فراہم کرتا ہے جو کہ باآسانی بنائی جا سکتی ہیں۔ آزمودہ ریسپیز جو کہ ہر کھانے والے کی پسند بنے۔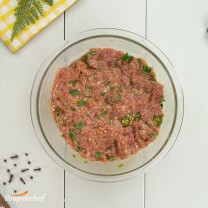 1 .
ایک باؤل میں مٹن قیمہ، مسٹرڈ آئل، نمک، چِلی پاؤڈر، ہلدی پاؤڈر، سبز مرچیں اور تازہ دھنیا ڈال کر تمام اجزا اچھی طرح مکس کرکے تیس منٹ یا ایک گھنٹہ سائیڈ پر رکھ دیں۔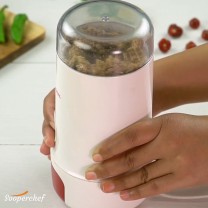 2 .
اب ایک گرینڈر میں ناریل، خشخاش، کالی الائچی، سبز الائچی، لونگ ثابت کالی مرچ، ذیرہ اور دار چینی ڈال کر اچھی طرح گرینڈ کر لیں۔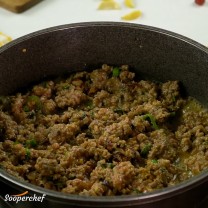 3 .
پھر ایک پین میں کھانے کا تیل گرم کر کے اس میں پیاز گولڈن براؤن ہونے تک پکائیں۔اب اس میں کڑی پتا اور ادرک لہسن پیسٹ ڈال کر دو سے تین منٹ پکائیں۔پھر اس میں میرینیٹ کیا ہوا قیمہ ڈال کر اچھی طرح مکس کریں اور ڈھکن سے ڈھانپ کر ہلکی آنچ پر دس سے پندرہ منٹ پکائیں۔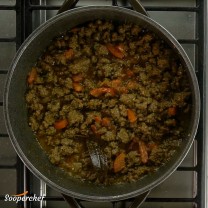 4 .
جب پانی خشک ہوجائے تو اس میں ٹماٹر ڈال کر نرم ہونے تک پکائیں۔اب اس میں نمک، چِلی پاؤڈر، دھنیا پاؤڈر اور تیار کیا ہوا مصالحہ ڈال کر دو سے تین منٹ پکائیں اور ہر تھوڑی دیر بعد اس میں چمچ ہلاتے رہیں۔پھر ڈھکن سے ڈھانپ کر ہلکی آنچ پر دس منٹ اور پکائیں۔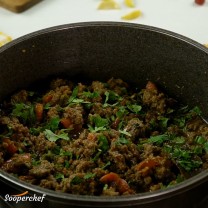 5 .
جب آئل علیحدہ ہوجائے تو اس میں میتھی ڈال کر اچھی طرح مکس کریں۔اب دھنیے کے پتے ڈالیں اور چولہا بند کر دیں۔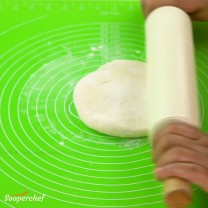 6 .
پھر ڈو کو چار برابر حصوں میں کاٹ کر بیل لیں اور برش سے مکھن لگا کر میدہ چھڑکیں۔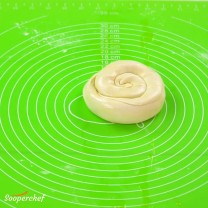 7 .
اب اس کو لمبی شکل میں بیل کر برش سے مکھن لگائیں اور دوبارہ گول پیڑا بنا لیں۔پھر تھوڑا سا میدہ چھڑک کر گولائی میں بیل لیں۔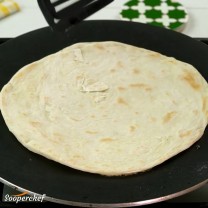 8 .
اب اس کو لمبی شکل میں بیل کر برش سے مکھن لگائیں اور دوبارہ گول پیڑا بنا لیں۔پھر تھوڑا سا میدہ چھڑک کر گولائی میں بیل لیں۔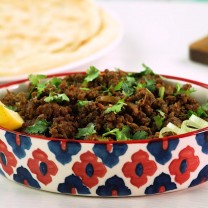 9 .
مزیدار مٹن قیمہ حید رآبادی تیار ہے۔