Dahi Bhally Recipe
Research Content
Try these soft and traditional dahi bhalay recipe at home loaded with lip smacking tamarind sauce and green sauce. Instead of papri top it with Kurkure and give it a burst of spice. Give this dahi bhalay recipe a try and share your feedback with us.
DIRECTIONS
If you are looking for some delicious recipes which are easy to make then look no further. SooperChef gives you a variety of recipes with easy step by step procedures which makes it easy to follow. Tried and tested recipes which every foodie will love to try.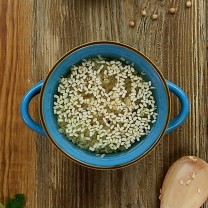 1 .
In a bowl add mash daal and water and keep it for overnight.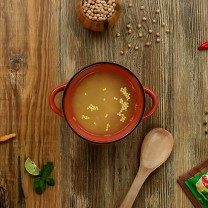 2 .
Now do the same with mong daal and soak overnight. Now the next day strain both lentils.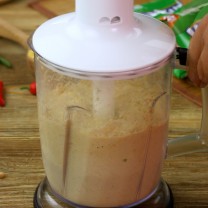 3 .
In a blender add both lentils with ginger, black pepper, green chilies, salt and water as required and blend until you get a smooth paste.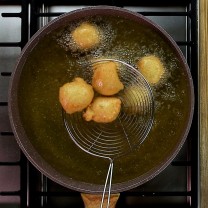 4 .
Now make small balls of the mixture and fry until golden brown.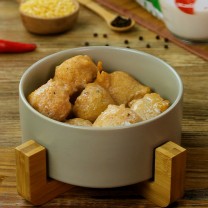 5 .
Dip fried bhalay in the milk+water mixture for 8 to 10 minutes and take it off.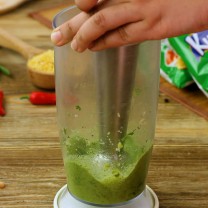 6 .
In a blender add green chilies, green coriander, salt, mint, lemon and vinegar. Blend it until its smooth in consistency. Your green chutney is ready.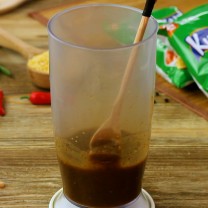 7 .
In a blender add imli pulp, sugar, crushed chillies, salt, cumin powder and mint leaves. Blend it until its smooth in consistency. Your imli chutney is ready.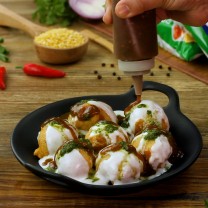 8 .
In a platter place bhallay then top with yogurt, then drizzle green chutney, then imli chutney. Lastly sprinkle chaat masala and top up with Kurkure.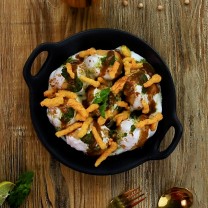 9 .
Your tasty dahi bhallay are ready to serve.
DIRECTIONS
اگر آپ مزیدار اور آسان ریسپیز ڈھونڈ رہے ہیں تو آپ کو کہیں اور جانے کی ضرورت نہیں۔ سوپر شیف آپ کو مختلف اور آسان ریسپیز فراہم کرتا ہے جو کہ باآسانی بنائی جا سکتی ہیں۔ آزمودہ ریسپیز جو کہ ہر کھانے والے کی پسند بنے۔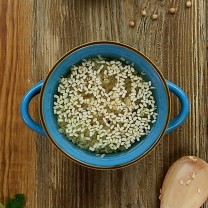 1 .
ایک باؤل میں ماش دال اور پانی ڈال کر رات بھر بھگو دیں۔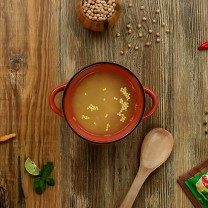 2 .
اب ایک دوسرے باؤل میں مونگ دال اور پانی ڈال کر رات بھر بھگو دیں۔پھر اگلے دن دونوں دالوں کو اچھی طرح چھان لیں۔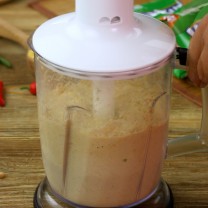 3 .
اب ایک بلینڈر میں دونوں دالیں، ادرک، کالی مرچ، سبز مرچیں، نمک اور پانی ڈال کر اچھی طرح بلینڈ کر لیں۔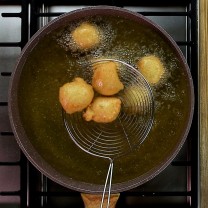 4 .
پھر اس مکسچر سے گول لڈو بنا لیں اور گولڈن براؤنے ہونے تک فرائی کر لیں۔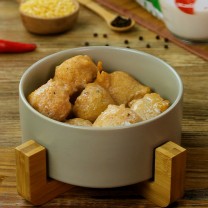 5 .
اب ان بھلوں کو دودھ اور پانی کے مکسچر میں آٹھ سے دس منٹ ڈِپ کر دیں۔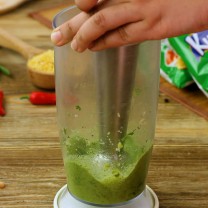 6 .
ایک بلینڈر میں سبز مرچیں، سبز دھنیا، نمک، پودینہ، لیموں کا رس اور سرکہ ڈال کر تمام اجزا اچھی طرح بلینڈ کر لیں، سبز چٹنی تیار ہے۔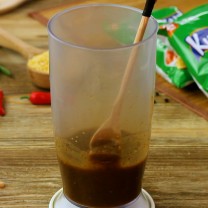 7 .
ایک بلینڈر میں املی کا گودا، چینی، کٹی لال مرچیں، نمک، ذیرہ پاؤڈر اور پودینے کے پتے ڈال کر اچھی طرح بلینڈ کر لیں، املی چٹنی تیار ہے۔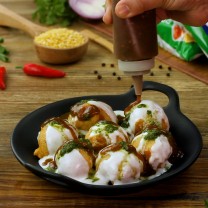 8 .
ایک پلیٹر میں بھلیرکھیں اور پھر اس پردہی سبز چٹنی اور املی چٹنی ڈالیں۔اب اس پر چاٹ مصالحہ اور کُرکُرے چھڑک دیں۔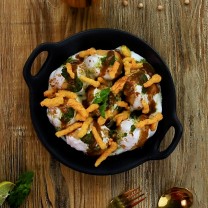 9 .
مزیدار دہی بھلے تیار ہیں۔