Chicken Steak with Loaded Fries Recipe
Chicken Steak with Loaded Fries Recipe
Delicious Chicken Steak served with Loaded Fries and tangy Mexican Sauce is a complete platter to fill your appetite. Why go to restaurants when you can get restaurant like taste at home. Try out this Chicken Steak with Loaded Fries and kill your fast food cravi.g Do let us know how it turned out.

Ingredients
Ingredients for chicken steak:
Ingredients for Mexican Sauce:
Ingredients for Honey Mustard Sauce:
Ingredients for Garlic Mayo Sauce:
Ingredients for assembling:
DIRECTIONS
If you are looking for some delicious recipes which are easy to make then look no further. SooperChef gives you a variety of recipes with easy step by step procedures which makes it easy to follow. Tried and tested recipes which every foodie will love to try.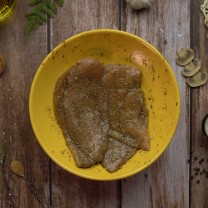 1 .
In a bowl add chicken fillets, olive oil, black pepper, salt, oregano, soy sauce, Worcestershire sauce and marinate well. Let it rest for 10-15 mins.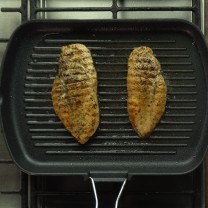 2 .
Brush oil on a grill pan and heat it. Add marinated chicken and grill each side for 4-5 minutes and take off flame.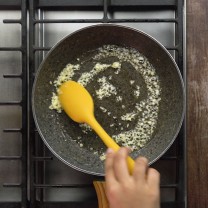 3 .
In a pan heat oil and add garlic, sauté for a minute. Add ketchup and mix well.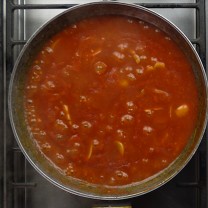 4 .
Now add tomato paste, sesame oil, ginger powder, water, Worcestershire sauce, salt, chicken stock, black pepper, sriracha sauce, apple cider vinegar and cook for 8-10 minutes or until sauce thickens. Now add mushrooms and mix well. Your Mexican sauce is ready.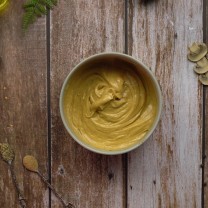 5 .
In a bowl add mayo, Dijon mustard, yellow mustard, honey, apple cider vinegar, garlic powder, and paprika powder, salt and mix well. Your honey mustard sauce is ready.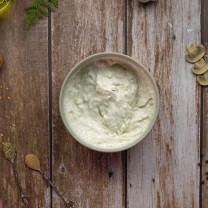 6 .
In a bowl add mayo, cream, black pepper, salt, garlic and mix well. your garlic mayo sauce is ready.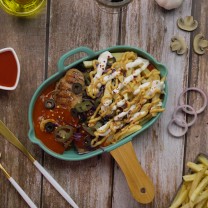 7 .
On a platter place grilled chicken, drizzle Mexican sauce, place some fries, top it with honey mustard sauce, garlic mayo, jalapenos, red cabbage, olives and enjoy.
DIRECTIONS
اگر آپ مزیدار اور آسان ریسپیز ڈھونڈ رہے ہیں تو آپ کو کہیں اور جانے کی ضرورت نہیں۔ سوپر شیف آپ کو مختلف اور آسان ریسپیز فراہم کرتا ہے جو کہ باآسانی بنائی جا سکتی ہیں۔ آزمودہ ریسپیز جو کہ ہر کھانے والے کی پسند بنے۔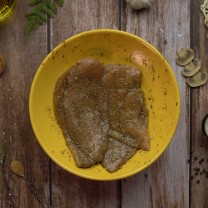 1 .
چکن سٹیک بنانے لئے ایک باؤل میں چکن فلٹس، زیتون کا تیل، کالی مرچیں، نمک، اوریگانو، سویا سوس اور ووسٹر شائر سوس ڈال کر اچھی طرح مکس کریں اور دس سے پندرہ منٹ میرینیٹ ہونے کے لئے رکھ دیں۔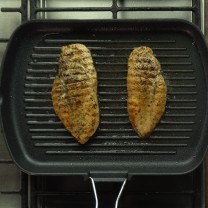 2 .
اب ایک گرِل پین کو گر م کرکے برش سے آئل لگائیں اور اس پر میرینیٹ کئے ہوئے چکن کو ہر سائیڈ سے چار سے پانچ منٹ گرِل کر یں۔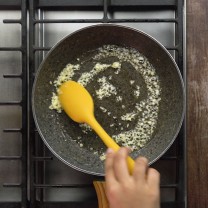 3 .
میکسیکن سوس بنانے کے لئے ایک پین میں کھانے کا تیل گرم کرکے اس میں لہسن ڈال کر ایک منٹ پکائیں۔اب اس میں کیچپ ڈال کر اچھی طرح مکس کر لیں۔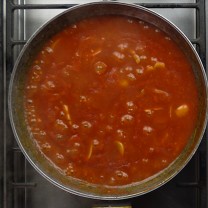 4 .
پھر اس میں ٹماٹر پیسٹ، تِلوں کا تیل، ادرک پاؤڈر، پانی، ووسٹر شائر سوس، نمک، چکن یخنی، کالی مرچیں، سریراچا سوس اور سیب کا سرکہ ڈال کر آٹھ سے دس منٹ یا سوس گاڑھی ہونے تک پکائیں۔اب اس میں مشرومز ڈال کر اچھی طرح مکس کر لیں۔میکسیکن سوس تیارہے۔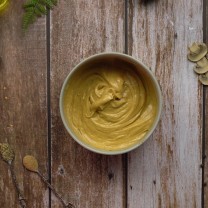 5 .
ہنی مسٹرڈ سوس بنانے کے لئے ایک باؤل میں مایونیز، ڈیجن مسٹرڈ، مسٹرڈ پیسٹ، شہد، سیب کا سرکہ، لہسن کا پاؤڈر، پیپریکا پاؤڈر اور نمک ڈال کر اچھی طرح مکس کر لیں، ہنی مسٹرڈ سوس تیار ہے۔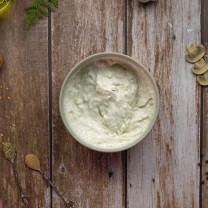 6 .
گارلِک مایو سوس بنانے کے لئے ایک باؤل میں مایونیز، کریم، کالی مرچیں، نمک اور لہسن ڈال کر اچھی طرح مکس کر لیں، گارِلک مایو سوس تیار ہے۔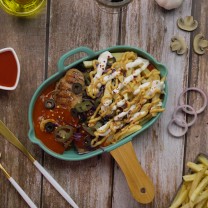 7 .
اسمبلنگ کے لئے ایک پلیٹر میں گرلڈ چکن رکھ کر اس میکسیکن سوس ڈالیں۔ اب اس پر فرائز رکھ کر شہد، مسٹرڈ پیسٹ، گارِلک مایو، جیلپینو، سرخ بند گوبھی اور کالا زیتون ڈال کر سرو کریں۔