Chicken Manchurian Pizza Recipe
Chicken Manchurian Pizza Recipe
What a delicious fusion of Chicken Manchurian Pizza, a recipe you can't resist. Chinese and Italian Cuisine fused together make this pizza worth all the effort. Try out this Chicken Manchurian Pizza and share your feedback with us.

DIRECTIONS
If you are looking for some delicious recipes which are easy to make then look no further. SooperChef gives you a variety of recipes with easy step by step procedures which makes it easy to follow. Tried and tested recipes which every foodie will love to try.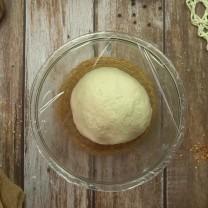 1 .
In a bowl add flour, sugar, salt, yeast, oil, water and knead a soft dough. Cover it and let it rest until double in size.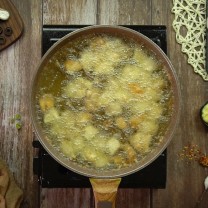 2 .
In a bowl add chicken, egg, corn flour, black pepper, salt, oil and mix well. Let it rest for 5-10 minutes. Now in a pan heat oil and shallow fry them until half cooked. Set aside.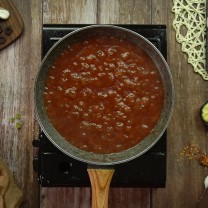 3 .
In a pan heat oil and add garlic. Saute it for a minute. Now add ketchup, chili flakes, soy sauce, Worcestershire sauce, black pepper, salt, chili sauce, water and cook for about 5-6 minutes or until you reach your desired consistency.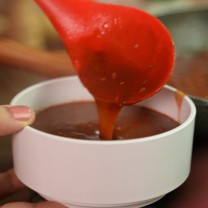 4 .
Reserve half of the sauce for later use, add cooked chicken in the remaining sauce and cook for about 2-3 minutes. Set aside.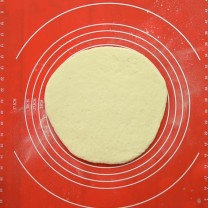 5 .
Take the prepared pizza dough and cut it into 2 equal parts. Take one part and roll it down into flat round shape.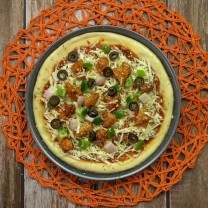 6 .
Now take the pizza pan and brush some oil on it. Place the flat pizza bread on it and prick with fork. Spread the prepared Manchurian sauce, cheese, coated chicken, cheese, olives, onion, capsicum, chili flakes, oregano and brush the sides with egg.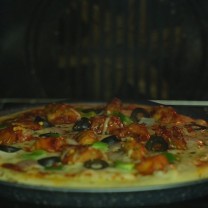 7 .
Method 1: Bake for 25 mins at 200°C. Serve hot.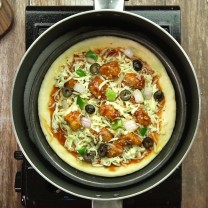 8 .
Method 2: Add layer of salt up to 1/2 inch in pot. Place pizza stand inside the pot. Preheat it at medium low flame for 20 minutes. Now place the pizza pan inside pot and cover and bake for 25-30 mins on low flame.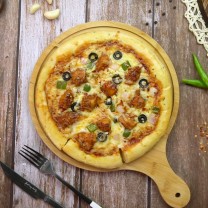 DIRECTIONS
اگر آپ مزیدار اور آسان ریسپیز ڈھونڈ رہے ہیں تو آپ کو کہیں اور جانے کی ضرورت نہیں۔ سوپر شیف آپ کو مختلف اور آسان ریسپیز فراہم کرتا ہے جو کہ باآسانی بنائی جا سکتی ہیں۔ آزمودہ ریسپیز جو کہ ہر کھانے والے کی پسند بنے۔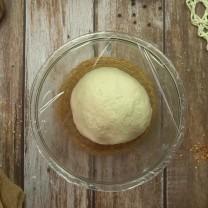 1 .
پیزا ڈو بنانے کے لئے ایک باؤل میں میدہ، چینی، نمک، خمیر، کھانے کا تیل اور پانی ڈال کر نرم ڈو گوندھ لیں اور ڈھک کر سائز میں ڈبل ہونے تک رکھ دیں۔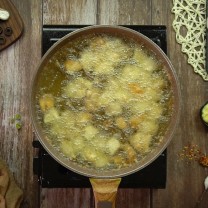 2 .
چکن میرینیشن بنانے کے لئے ایک باؤل میں چکن، انڈہ، کارن فلار، کالی مرچ، نمک اور کھانے کا تیل ڈال کر اچھی طرح مکس کر لیں اور پانچ سے دس منٹ سائیڈ پر رکھ دیں۔اب ایک پین میں کھانے کا تیل گرم کرکے میرینیٹ کئے ہوئے چکن کو آدھا پکنے تک فرائی کر لیں۔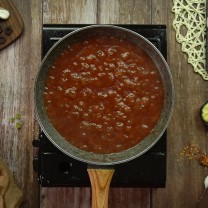 3 .
منچورین سوس بنانے کے لئے ایک پین میں کھانے کا تیل گرم کرکے اس میں لہسن ڈال کر ایک منٹ پکا لیں۔اب اس میں کیچپ، کٹی لال مرچیں، سویا سوس، ووسٹر شائر سوس، کالی مرچیں، نمک، چِلی سوس اور پانی ڈال کر پانچ سے چھ منٹ پکائیں۔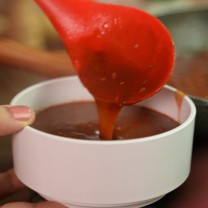 4 .
بعد میں استعمال کے لئے آدھی سوس نکال لیں اور باقی بچی ہوئی سوس میں چکن ڈال کر دو سے تین منٹ پکائیں۔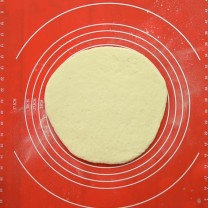 5 .
اسمبلنگ کے لئے ڈو کو دو برابر حصوں میں کاٹ لیں اور گول شکل میں بیل لیں۔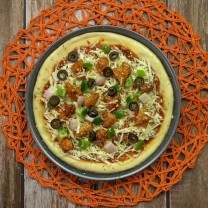 6 .
اب پیزا پین کو برش سے آئل لگائیں اور اس میں پیزا بریڈ رکھ کر کانٹے سے نشان لگائیں۔پھر اس پر تیار کیا ہوئی منچورین سوس پھیلائیں اور چیز، کوٹ کیا ہوا چکن، موزریلا چیز، کا لا زیتون، پیاز، اوریگانو، شملا مرچ اور کٹی لال مرچیں ڈال کر کناروں پر برش سے انڈہ لگائیں۔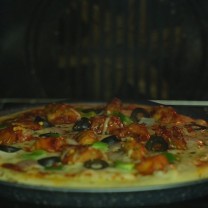 7 .
پہلا طریقہ: اب پیزا کو دو سو کے درجہ حرارت پر پچیس منٹ بیک کر لیں۔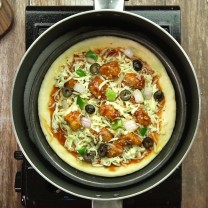 8 .
دوسرا طریقہ: ایک برتن میں آدھا انچ نمک کی تہہ لگا کر پیزا سٹینڈ رکھیں اور ہلکی آنچ پر بیس منٹ گر م ہونے دیں۔اب اس میں پیزا پین رکھیں اور ہلکی آنچ پر ڈھک کر پچیس سے تیس منٹ بیک کر لیں۔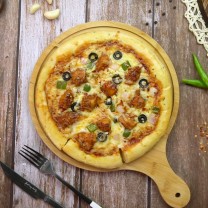 9 .
مزیدار منچورین پیزا تیار ہے۔