Butter chicken | butter chicken in bread bowl Recipe
Butter chicken | butter chicken in bread bowl Recipe
Research Content
A new notion to our tradional Butter Chicken recipe. Make Butter Chicken in Bread Bowl for special weekend dinner and enjoy the creamy texture with home baked bread. Try it out and share your feedback with us.
DIRECTIONS
If you are looking for some delicious recipes which are easy to make then look no further. SooperChef gives you a variety of recipes with easy step by step procedures which makes it easy to follow. Tried and tested recipes which every foodie will love to try.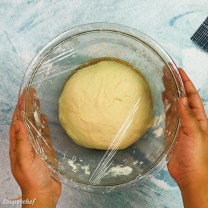 1 .
In a bowl add all flour, sugar, salt, yeast, butter and mix them well.Gradually add lukewarm water and knead a soft, sticky dough. Cover it with cling and keep aside for 20 to 25 minutes to proof.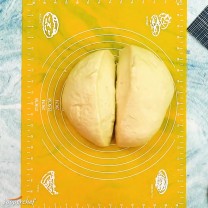 2 .
Divide the dough in two equal parts, make ball shape and let it rest for 15 minutes.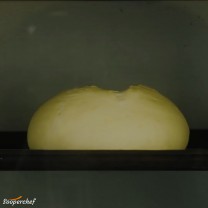 3 .
When its double in size, bake it for 15 to 20 minutes at 180 degress and your bread bowl is ready.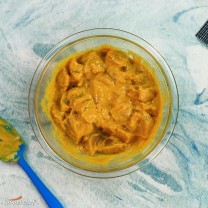 4 .
In a bowl mix yogurt, red chili powder, turmeric, coriander powder, lemon juice, garam masala, oil and salt.Marinated chicken cubes in it for 15 to 20 minutes.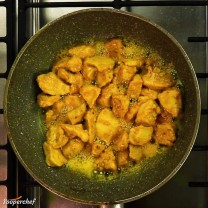 5 .
Then in a pan heat oil, cook chicken cubes in it until fully cooked.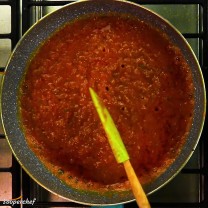 6 .
In a pan add butter, onion and cook for 5 to 6 minutes or until translucent. Then add ginger garlic paste, green chilies and sauté for a minute. Then mix tomato puree, tomato paste, turmeric, salt, cumin powder and white pepper.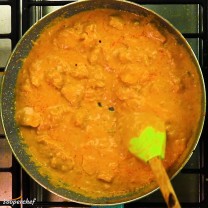 7 .
Then add milk, chicken and cook it for 10 to 15 minutes. Lastly add cream and cook for 4 to 5 minutes more.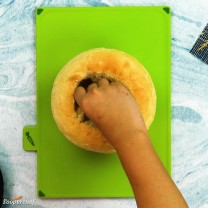 8 .
Take bread bowl, cut from top and hollow it.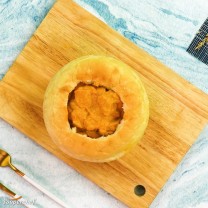 9 .
Now add prepared butter chicken in it, sprinkle coriander and serve.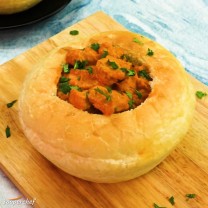 10 .
Tasty Butter Chicken in Bowl Recipe is ready.
DIRECTIONS
اگر آپ مزیدار اور آسان ریسپیز ڈھونڈ رہے ہیں تو آپ کو کہیں اور جانے کی ضرورت نہیں۔ سوپر شیف آپ کو مختلف اور آسان ریسپیز فراہم کرتا ہے جو کہ باآسانی بنائی جا سکتی ہیں۔ آزمودہ ریسپیز جو کہ ہر کھانے والے کی پسند بنے۔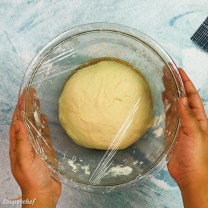 1 .
ایک باؤل میں میدہ، چینی، نمک، خمیر اور مکھن ڈال کر تمام اجزا اچھی طرح مکس کرلیں۔اب تھوڑا تھوڑا کر کے پانی ڈالیں اور نرم ڈو گوندھ کر کلنگ ریپ میں بیس سے پچیس منٹ ڈھک کر رکھ دیں۔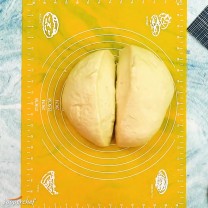 2 .
پھر ڈو کو چار برابر حصوں میں کاٹ کر پیڑے بنا لیں۔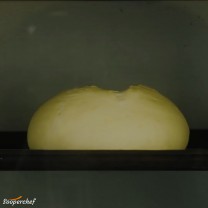 3 .
جب ڈو کا سائز دو گنا ہوجائے تو ایک سو اسی کے ٹمپریچر پر پندرہ سے بیس منٹ بیک کر لیں۔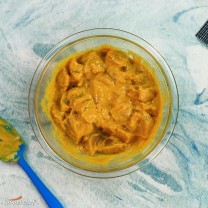 4 .
ایک باؤل میں دہی، لال مرچ پاؤڈر، ہلدی، دھنیا پاؤڈر، لیموں کا رس، گرم مصالحہ، کھانے کا تیل اور نمک ڈال کر تمام اجزاء اچھی طرح مکس کریں اور چکن کو اس میں پندرہ سے بیس منٹ میرینیٹ کر لیں۔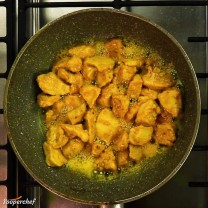 5 .
اب ایک پین میں کھانے کا تیل گرم کر کے میرینیٹ کئے ہوئے چکن کو اچھی طرح پکا لیں۔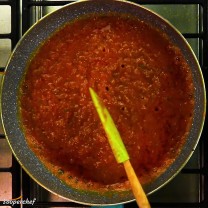 6 .
ایک پین میں مکھن اور پیاز ڈال کر پانچ سے چھ منٹ پکائیں۔اب اس میں ادرک لہسن پیسٹ اور سبز مرچیں ڈال کر ایک منٹ بھون لیں۔پھر پسے ہوئے ٹماٹر، ٹماٹروں کی پیسٹ، ہلدی، نمک، ذیرہ پاؤڈر اور سفید مرچ ڈال کر اچھی طرح مکس کریں۔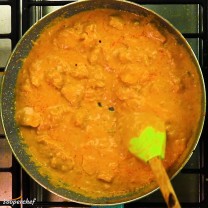 7 .
اب دودھ اور چکن ڈال کر دس سے پندرہ منٹ پکائیں۔پھر آخر میں کریم ڈال کر چار سے پانچ منٹ پکائیں۔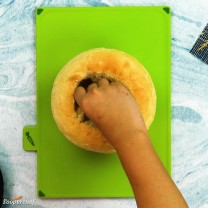 8 .
ایک بریڈ باؤل لے کر اس کو اوپر سے کاٹیں اور اندر سے خالی کر لیں۔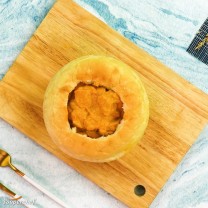 9 .
اب تیار کیا ہوا بٹر چکن رکھیں اور اس پر دھنیا چھڑک دیں۔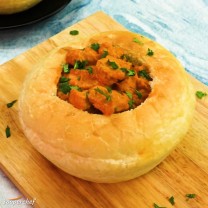 10 .
مزیدار بٹر چکن اِن باؤل ریسپی تیار ہے۔